Brigadier General Taylor Smith USMC Afghanistan
by Biggles777
(Australia)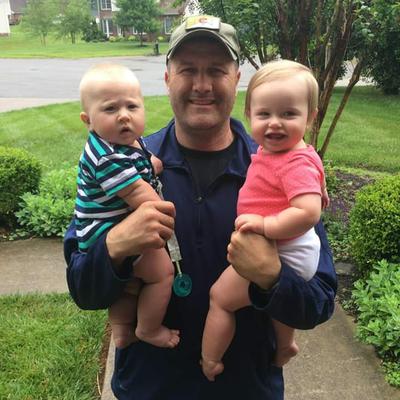 Stolen Image of an Innocent Family Used by African Scammers
Hello


Taylor S. on WWF2 says he is in Kabul Afghanistan for United Nations peace keeping. Whoever this is seems to change and the approach is that of a long term scam taking into account travel restrictions due to the pandemic. You talk on the game and move to Hangouts. What is different is once there, they say let's go back to the game. You do and all the talk is about the game and playing it.
That is a very unusual approach as scammers usually want to get you off the platform you meet on
Says he is Brigadier General Taylor Smith and sends an ID card. It is attached and clearly says USMC. A father of two, a boy and a girl from Texas. He doesn't say where in Texas nor name his children. After playing the game Hangouts becomes active and slowly you are asked the scripted scam questions. Whoever they are it is being done well. There is no "dear" "babe" or "sweetie" you're called by your surname as one from the military might do.
He is proud to be a 1 star general and turns to his feelings for you. They're strong and he wants your love. There is none coming from my alias. They step back and stop with the feelings immediately.
This is being done well
. As there is no love, both of us have time. They're on and off and our talk moves to Afghanistan and the situation over there. Very long pauses are common as they research what my alias says. They understand one thing. Whoever I am I have some knowledge of what is going on over there.
This takes place over months. In that time they're following the news and if an event takes place in Kabul, he has been on patrol and needs to address the troops. All the time the red flags are there for a Nigerian scam. They're not listed so they can't learn.
Even though there's no love, he wants to be with you and talks of being together where you live and what you would like to do. That is the scam. His leave to see you.
That I can see the real soldier is Brig. Gen. William D. "Hank" Taylor but he is U.S. Army not the Marine Corps.