Acting Scams
Acting scams are common in the acting industry, as they take advantage of people's enthusiasm, dreams and inexperience.
The scammers are in the business of selling dreams, rather than fulfilling them! They promise fame and fortune, however are only interested in your money.

They may promise a shortcut or secret to success in show business, and tell you they have got jobs for actors in major motion pictures. it's all bait to get you excited and believe you are going to be 'discovered.'

Modeling scams are very common because there are lots of teens who want to become models, and are easily taken advantage of due to their enthusiasm and inexperience.
Parents who think their child has unlimited potential and believe they could be the next big child star are also easy victims for scammers.
Types of Acting Scams
Agent Acting Scams
The role of the agent is to find you work and also to send you for auditions. The agent makes their money when you make money - they take a percentage of your earnings for finding you the work.
act
If they ask for monthly retainers or fees to be placed on their books, be very suspicious.

Agents usually represent actors, extras or models. They normally specialize, so if they claim to represent all these categories, be suspicious.

Agents cannot guarantee work, so if they make that sort of guarantee, look for another agent.
Agents don't advertise for new talent and faces. Reputable agencies are overwhelmed with headshots from promising actors, and don't need to place ads looking for new faces.

The talent events looking for 'new faces' are looking to sign you up for expensive classes, or to steal your money for fees of various types. They may also try to convince you to part with $500 - $1500 to attend a talent event where the 'big shots' will get to see you.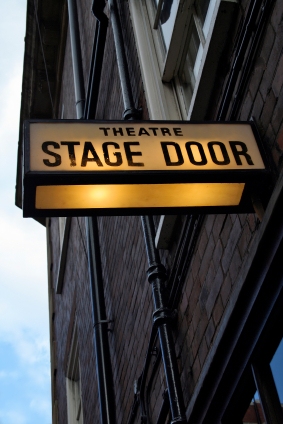 Shopping Mall Acting Scams
A common way for potential victims and especially children is for 'talent scouts' to find you or your child at shopping malls and other public locations.

You may get approached and told that you or your child has the 'look' they are after. You get given a card and told to visit the agency. If you visit the agency or 'talent scout', you might go to a hotel room if they are visiting town, or an office to assess your potential.

Once they tell you that you or your child 'has what it takes' they ask you for an investment to take it further.

This could be fees for an expensive modeling or acting school.

It could also be an investment to pay for a session with top talent agencies in New York City or Los Angeles. Some people who have paid the $3,000 - $5,000 have traveled to those cities to find a non-existent address, and then try to contact the original agency, only to find the contact details don't work, and they have become another victim of acting scams.
Tips to Avoid Acting Scams
Legitimate agencies need experienced actors who can perform well at auditions and get booked for parts - its only then that agencies get paid. It is rare for agencies to work with people who have no experience at all.
A legitimate agent or manager won't ask you for a representation fee. They make their money as a percentage of the work they book for you [usually 10-15%]
No industry professional will ask you to pay for a screen test or to audition for a casting director. Auditioning should never cost you any money
Reputable agencies don't ask for money up front
Stay clear of modeling agencies that require you to use a specific photographer as they are likely making money together
Talent agencies are normally required to be licensed by the State and also bonded. They are not permitted to charge a registration fee, or any other type of fee for listing you on their books for photographs, videos or entertainment employment. If it advertises, it is required to include its license number, so look for it
Babies and toddlers don't need professional photos
Get a reliability report on the company from the Better Business Bureau
Research the company and person, and put them into Google to see what has been said about them
Ask for names and addresses of actors or models who have used the agency, or clients who use the agency. Then follow up and contact these people
Get all verbal promises in writing, otherwise they are worthless
Don't sign any contracts immediately. Seek legal advice first         

What to do About Acting Scams
If you've think you've been scammed by a bogus model or talent scout, contact your local consumer protection agency, state Attorney General, or Better Business Bureau. They're in your local directory assistance.
The FTC works for the consumer to prevent fraudulent, deceptive, and unfair business practices in the marketplace and to provide information to help consumers spot, stop, and avoid them. To file a complaint about acting scams or to get free information on consumer issues, visit ftc.gov or call toll-free, 1-877-FTC-HELP (1-877-382-4357); TTY: 1-866-653-4261. The FTC enters consumer complaints into the Consumer Sentinel Network, a secure online database and investigative tool used by hundreds of civil and criminal law enforcement agencies in the U.S. and abroad.

Do You Have A Great Story, Tip, or Experience With This Topic?
Do you have any knowledge or experience of the acting scam to help others.

Share your story, tip or review with the world!

What Other Visitors Have Said
Click below to see contributions from other visitors to this page...

Talent scouting agency called "The."

I heard about this "audition" on the radio. My son had placed interest, so I signed him up. He was so thrilled when I told him that he was chosen. But …
Acting scam for web series Not rated yet
Beware of an acting scam going on in an office on Broadway, NY. The director and personal assistant will tell you that you have a lead role in the series. …
Acting Scams