Pictures of Innocent People Used in African Romance Scams
by Biggles777
(Australia)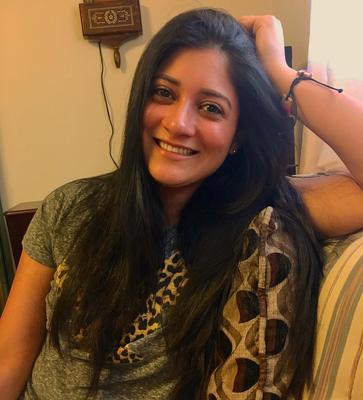 Stolen Image of Innocent Woman Used by African Scammers
Hi


Another page with pictures of innocent people used by African's in online romance scams. These are of women used against men from well known dating sites such as Match.com and POF. Match in particular has many fake profiles and scammers.
The first two images are of a woman claiming to be "Edna" on Match.com. She says she lives in my city but when you get to Hangouts she's in Hamburg, Germany. She is 29 with a 9 year old son called Leslie and studying fashion. This one is definately Nigerian and her email displays as "Caring Soul". After a little while you're the only one who can send gift cards.
Email used: caringsoul0055@gmail.com (not used for awhile)
The next two are of a woman you meet on Match.com who lives very close to you and would love to talk via Hangouts. How surprising she is in California. Neil Bert Jone is her name, 47 years old and a widow. No children and self employed trading in art works and antiquities. Why is her email name katja Wichmann
She has a lot of love for you and steps it up after she loses her purse and is unable to access her Swedish bank account. An Australian woman in America and she banks with a Swedish bank while having no Australian account. She needs cash and Steam cards are sked for. I ask about why no Aussie bank account and they say got a Bitcoin payment that caused her bank to block her accounts.
It's all a load of rubbish. Email used: katjawichmann2019@gmail.com