Geovanni Delem aka Robert Delem Marine Engineer Germany
by Biggles777
(Australia)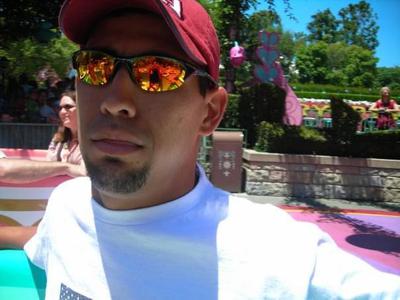 Stolen Image of Innocent Man Used by Nigerian Scammers
Hi


You meet Robert Delem on Scrabble GO. Now, if you meet someone online called Robert that is what you expect their name to be when you move off the site. Not Robert, he becomes Giovanni.
Avoid this email address: geovannidelem5@gmail.com
This is some kid wanting gift cards with his script. I endure it and some of th below is what little he says of himself;
Him: Wow that's awesome am a marine engineer I hope you enjoy your job
Him: Am a single dad I lost my wife some years ago but I have two kids but they are not living with me right now they are living with my sister in Tampa Florida am so sorry if I did not tell you all this before dear am so sorry....
Him: And I still live alone at work am working in Germany
Him: I am a man who is nice,caring,honest,God fearing, Sincere, good sense of humor and Understanding. (
No. You are a thief
)
Him: I live with alone at work in Germany
Him: Am a marine engineer dear
Edit: He can't elaborate on what he is saying about work or where he lives. He does send a picture from a steel works forum claiming it is him on an oil rig. He just declares love, doesn't listen to my alias and starts coming and going when it suits him. My alias is again asked scripted questions. It appears someone else is talking now;
Him: I don't really know too much about all this internet I was just looking for a nice and caring woma to take care of my kids
Him: My son is 8 and my daughter is 12
Me: Okay that is great. But I guess they don't travel with you for work?
Him: No dear it's not safe here at work so I don't take them but me and my kids always talk on Google Hangouts they want me to get a new mom
for them
Edit: What an ALF. A woman is a commodity that you get for your pretend kids. They keep trying for love but aren't getting any from my alias. Emoji, love GIF's and music is flying.For a second time they declare their love. It is all a bit long for here. One we go
Him: We are not allowed to take pictures at work dear am going to send the I did today
Him: Please dear don't show anyone if my boss knows he is not going to be happy with me and I don't want that to happen
Him: You know I work in the sea and my phone can still get bad because of the waters too dear
Edit:
I've stolen an identity and would love to steal yours too
Me: Hello, yes you seem busy, how are you?
Him: Not dad always on work so what are you doing right now
Him: What's the time over there right now dear
Me: It is 10:30 pm. Am relaxing on Christmas Eve
Him: Wow that's awesome how was your Christmas going so far dear so
what are you going to get me for Christmas dear friend
Edit and snip
Him: Can you just get a Gift Card for Christmas dear I will really appreciate you dear just for Christmas gift
Edit:
You give me gift cards
Me: It is kinda late. Can I send one online?
Him: You can just get me just 100$ dear that's so much
Him: You can still go to store and get it dear that will be nice
Me: It is 10:40pm Christmas eve, I'm on a video call and the stores are closed
What a twat. Telling me to go buy him a gift card at that time and after what my alias said "she" is doing. I didn't send any money but made a fake online "receipt" and sent that. They could still be figuring out how to use it.