The Army is not asking for dime to send anyone home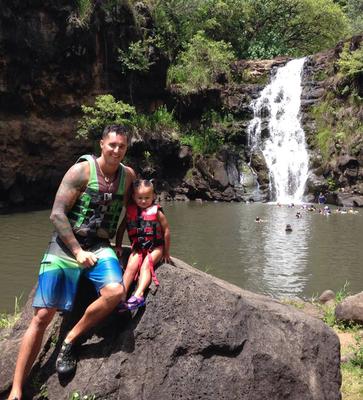 On Mon, Oct 3, 2016 at 8:36 AM, Spencer Taylor davdma20@gmail.com wrote:


Hello just wanna tell you more about me and my job...i was born in Ireland in May l 7th 1972 to Mike Taylor and Julie smith, I enlisted in the United States Army in October 12 1995....in my early military career, i served at Fort Hood, Texas as a M1A2 Abrams tank loader and unit armorer; and deployed to Bosnia with the A/1-12th Calvary....as a special force agent on special intelligent duties... i also served with Headquarters, Headquarters Command, 2nd Infantry Division at Camp Casey, South Korea. When i returned from Korea, i was assigned to B/3-66th Armor, 4th Infantry Division at Ft Hood. While assigned to the 4th ID, i deployed to Camp De hope, Iraq...due to my intelligent as one of the brave soldier...i later deployed to Stuttgart in Germany, Kabul, and later to Afghanistan, Libya....i have visited over 32 countries including the middle east to safe, stop and protect the world from acts of terrorism. I have worked with lots of international organizations like united nations, NATO, Red cross, I have once served as an Ambassador for W.H.O (world health organization) and US military on special securities forces......My awards and decorations include Army Commendation Medal with one oak leaf cluster; Army Achievement Medal with one oak leaf cluster; Good Conduct Medal third award; NCO Professional Development Ribbon; Armed Forces Expeditionary Medal; Global War on Terrorism Expeditionary Medal;Global War on Terrorism Service Medal; Overseas Services Ribbon; Army Service Ribbon; National Defense Service Medal; Korean Defense Service Medal; and the NATO Medal...I lost my dad in a car accident, where he met his untimely death and three months after i lost mom of cancer... this year was a very painful and memorable year that will ever remain green in my heart. Am the only son of my late parents... my younger sister lives in Ireland with her family.I inherited houses from my late parents and lots of properties like farm land, houses and shares.....but i don't have enough time to manage it because of the nature of my job. every documents is still in the care of my late dad's lawyer. am a very gentle, outgoing, patient man, very sensitive, intelligent with sense of humor, loves to gyms, exercise to keep fit, like sports both indoor and outdoor games, i do like listen to music, movies and reading and writing love poems & quotes when am in my leisure time....i do love the adventures of life.I met my late wife in Columbus Ohio, Dec 15th, 1996 and we dated for 4 yrs and married for 12 yrs before she passed a year back..i later realize that am not getting younger anymore that i have to plan for the rest of my future have a woman who is honest, caring and lovely with sense of humor that i can entrust with all my heart and grow old even leads to marriage...take care of yourself for this soldier...
Mon, Oct 3, 2016 at 4:42 AM, Spencer Taylor davdma20@gmail.com wrote:
Yes i really miss my daughter so much .she is 5yrs old and her name is lisa..she means the world to me …well to me the race doesn't mean anything to me ..i think what matters most is in life is Communication and Understanding right ..i have been serving for long , i choose this as my Career so i have 2yrs before i get retired though .i have been in Libya for 3months now with the UN,we are told the contract will be for 1month but you know our Government when they say today then they later change it so we are hoping to know someone soon ..do you really think you are ready to move on with life ?i mean date again
and maybe get married in future..if you didn't want to answer that now i understand you …i live in Albany and you seems you love traveling too ..have you go on cruise before?where is your fav place you want to visit…i see you didn't feel too convenient to share your email and number with me on the site…i understand you been cautious ..have you had bad experience on the site before?,i speak English and Spanish too..not too good with french but you can always teach me ..lol.i have been to Parish and Bahamas for Cruise.i am thinking of visiting Dubai once i am back maybe we can plan that together...i will be looking forward to talk more in the morning !.
Conversation on Google Hangout
Belle Negresse
Too bad you can't pick the video calls.8:33 PM
I love rice and chicken!8:34 PM
When are you coming back to the US?8:35 PM
Are you there?8:38 PM
Spencer Taylor
It sucks and I hate that too ..can you get me another pc and send it to
Me down here8:38 PM
You know our government when they say today then they later change it8:39 PM
We can plan on meeting soon..but it might just cost us some bucks and a lot of paper works ..8:39 PM
Belle Negresse
Ya for sure8:40 PM
Spencer Taylor
You mean you can send me pc ?.8:41 PM
Belle Negresse
lol but no sorry8:41 PM
Spencer Taylor
Sorry for what ?8:41 PM
Belle Negresse
What kind of paper works?8:41 PM
Spencer Taylor
It will requires some of information and mine too ..once we are ready to do it then we will work on it8:42 PM
Belle Negresse
Information? I don't understand.8:43 PM
Spencer Taylor
Yes I mean they will need some of informations like name and address and places you have worked ..or live in the past8:52 PM
Belle Negresse
Okay.8:53 PM
Spencer Taylor
Do you think you can do it for us ?.8:54 PM
Belle Negresse
Do what?8:54 PM
How much money will that cost?8:55 PM
Spencer Taylor
I don't know how much it gonna cost dear ..I haven't do it before ..do you want me to make findings about it8:56 PM
Belle Negresse
Hummm. We're not there yet... As you said.8:57 PM
Spencer Taylor
Yes so do you think once we are both ready for this you will be able to do it for us ?.8:58 PM
Belle Negresse
I don't understand. You're American. Why would need my information and pay money to the govt, to be able to see me?8:59 PM
Spencer Taylor
Omg9:00 PM
You are not understanding me at all right9:00 PM
Belle Negresse
No.9:00 PM
Spencer Taylor
You want me to make you understand me ?.9:00 PM
Belle Negresse
Do you need a sponsor?9:01 PM
Spencer Taylor
Sponsor ?.9:01 PM
Belle Negresse
To travel to Canada?9:01 PM
Spencer Taylor
Do you want me to
Explain to you ?.9:03 PM
Belle Negresse
Yes please.9:04 PM
Spencer Taylor
The Army is not asking for dime to send anyone home once it is your time they will let you go home..but if it's not your time yet then you will have to go go through some processing wish is what I am trying to tell you ..9:05 PM
Belle Negresse
Oh OKAY. Sorry, i am not familiar with the army procedures.9:07 PM
Spencer Taylor
Yes you can always ask anything you seems not to understand dear ..9:08 PM
Belle Negresse
That sucks.9:08 PM
Spencer Taylor
Yes it sucks but we didn't have any choice9:08 PM
Belle Negresse
Even for your daughter (family reunification)?9:09 PM
We? Who is we?9:09 PM
Spencer Taylor
Down here I mean ..soldiers9:10 PM
Belle Negresse
You're a captain. High level.9:10 PM
Spencer Taylor
Yes9:10 PM
Belle Negresse
Well...9:13 PM
When we're both ready, we'll discuss it