Hobbs Quintana Sergey UK Civil Enginner
by Biggles777
(Australia)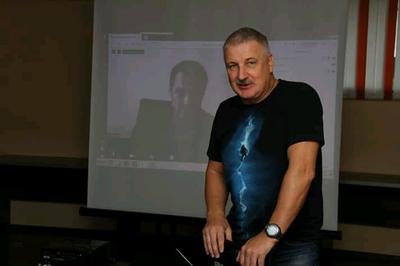 Stolen Image of Innocent Man Used by African Scammers
Hi


Hobbs Quintana Sergey is on Scrabble GO. Says he was born in Geneva, Switzerland and moved with his mother to the United States when he was 15. He changes that to 3 after saying English Is his only language. Says he spent 2 years recently in Russia and is now in Northamptonshire, UK.
All sounds fine however he can't say what he does for a living other than doing reports for the board of a company in relation to a project. He loves to ask the questions and ignores any you may ask. He demands the victim sends selfies when he wants while not sending any of himself.
He says he is divorced and that his ex wife put all his money into an online insurance company and lost it only to change to she lied and took it all for herself.
He's got the arrogance of a Nigerian youngster. Atrocious spelling and grammar along with his set of daily questions structured to tell him how to play a victim.
If you meet someone and they're interested in you it's fair to expect an answer to simple questions like where they live and what they do for a living. This one isn't going to answer anything. He will boast of his private jet that he is going to visit you while being unable to name where it is kept.
Email in use: hobbsquintanasergey@gmail.com