Pictures of Innocent People Used in African Romance Scams
by Biggles777
(Australia)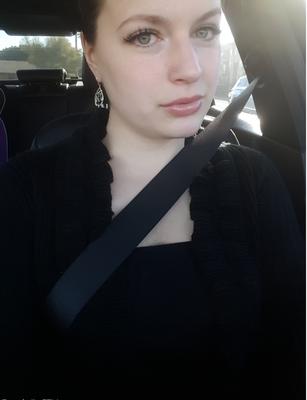 Stolen Image of Innocent Woman Used by African Scammers
Hi


Another page with pictures of innocent people used by African's in online romance scams. These are of women used against men from well known dating sites such as Match.com, POF and eHarmony etc. Match in particular has many fake profiles and scammers
You meet "Precious" on Match.com Australia and she declares age is just a number and that we have to go to Hangouts. They send the following first message via Gmail with three images attached.
Hello how are you doing is me precious Am looking for my soul mate, someone who is exciting and adventurous, has great sense of humor and enjoys making me laugh. someone who is so glad to share, so glad to help and give,someone who i can share my thoughts with and who will makes me feel special and brings out the best in me Someone who tries to understand me even when they haven"t got a clue. Someone that would be ready to give so much of herself and can do anything, go anywhere, and sacrifice anything he has for sake of LOVE. I want the kind of relationship that could leads to marriage.and I will be happy for that in my life as well and hoping to hear from you soon?
They did hear from me and I never heard back as the scam is to get you to sign up to an adult pay per view website.
Email used: preciousadu8977@gmail.com
The fourth is of a woman claiming to be "Suzzy" on Match.com living in Richmond, Sydney. Age is just a number let's go to Hangouts she coos. Well the picture of "Suzzy" is of the same woman named Hannah Lopez and shared elsewhere on this site.
Email used: suzzyluvsuzzy077@gmail.com