Lottery Scams
Lottery scams usually begin with an unexpected email notification that "You have won!" a large sum of money in a lottery.
It may say that your email address was collected online and attached to a random number that was subsequently entered in a draw for the lottery.
You are usually told to keep the notice secret, "due to a mix-up in some of the names and numbers," and to contact a "claims agent."
If you respond in any way to the email, the scammers will send further messages or even contact you by phone in an attempt to draw you deeper into the scam.
If you contact the claims agent, you will be asked to pay processing fees, administration fees, legal fees or delivery costs so that the winnings can be distributed, however, you will never receive any lottery payment!
You may be asked to provide banking details, a large amount of personal information, and copies of your driver's license and passport.
These requests are supposedly to prove your identity and facilitate the transfer of your winnings. However, if you comply with these requests, the scammers will have enough information to steal your identity.

Sometimes the scammers give you the option of opening an account at a named bank as an alternative to paying upfront fees. However, the bank will be a fake with a legitimate looking website and will insist on an initial deposit of $3000 as a requirement for opening the account.
They may even give you a username and password so you can look at the money in 'your' account [making a web page look like an online bank account, and creating a password protected web page is easy].
What do they Want From You in the Lottery Scams?
They want your money and your identity.
They steal your identity by using your personal banking, passport, drivers license or credit card information to open accounts in your name.
They can take out loans in your name and not repay them, get a drivers license with your name and their photo, or purchase items in your name and not pay for them.
They commit crimes using your name, and you are left explaining to the bank, creditors or the police.
How to Recognize Lottery Scams or Prize Scams
The information advises that you have won a prize - but you did not enter any competition run by the prize promoters. Usually it is an unsolicited email. If a lottery offering millions of dollars in prizes has to go out to the internet to find entrants and enter them for free - how would it make any money to offer the huge prizes?
The lottery is based overseas and you are not a resident or citizen of that country, and have not bought a ticket while visiting that country
You are advised not to tell anyone about your win in the lottery or contest until all the paperwork is finalized and the winnings have been deposited into your account. Legitimate lotteries and contests will never ask you to do that. The scammers are hoping you will keep quiet and not tell anyone because other people might realize its a scam and warn you about it.
A request for payment up front to cover taxes, administration fees etc.  Only lottery scams require payments before you collect any winnings
The email advises the winners were selected at random from their email addresses, through a computer ballot, or from an online directory
Lottery scams almost always use free email accounts such as Yahoo, Gmail, MSN, Hotmail and Live. Legitimate businesses would not use them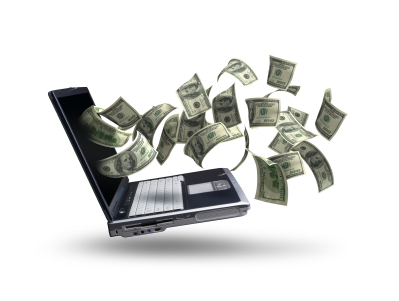 Spanish and Dutch Lottery Scams
The letters, faxes and emails advise you of a major win in a recent draw of overseas lottery. They usually state they are located in Spain or the Netherlands although there are also versions referring to lotteries in the United Kingdom, South Africa and Australia.
The El Gordo Spanish Sweepstake Lottery (and variations on this name) is the most common version and the lottery letters rely on people confusing them with authorized Spanish lotteries such as the El Gordo de la Primitiva and El Gordo de Navidad.
Remember
If you did not buy a lottery ticket, you cannot win a lottery
If you receive a check for a lottery you did not enter, its counterfeit
Lottery Scams Advice
Do not respond to the offer as you are likely to receive many more
Do not send any money
Do not give out any personal information
To Complain if You Have Been a Victim of Lottery Scams
Example of One of the Lottery Scams
The National Lottery
P O Box 1010 Liverpool, L70
1NL UNITED KINGDOM
(Customer Services)
Ref: UK/9420X2/68 Batch: 074/05/ZY369

WINNING NOTIFICATION:

We happily announce to you the draw (#954) of the UK NATIONAL LOTTERY, online Sweepstakes International program held on saturday 12th Febuary,2005. Your e-mail address attached to ticket number: 56475600545 188 with Serial number 5368/02 drew the lucky numbers: 11-18-20-23-32-48(bonus no 25.), which subsequently won you the lottery in the 2nd category i.e match 5 plus bonus. You have therefore been approved to claim a total sum of £230.640(Two hundred and thirty thousand, six hundred and fourty pound sterling) in cash credited to file KTU/9023118308/03.This is from a total cash prize of £1,845,120 shared amongst the (8) lucky winners in this category i.e Match 5 plus bonus.

All participants for the online version were selected randomly from World Wide Web sites through computer draw system and extracted from over 100,000 unions, associations, and corporate bodies that are listed online. This promotion takes place weekly. Please note that your lucky winning number falls within our European booklet representative office in Europe as indicated in your play coupon. In view of this, your £230.640(Two hundred and thirty thousand,six hundred and fourty pound sterling) would be released to you by any of our payment offices in Europe. Our European agent will immediately commence the process to facilitate the release of your funds as soon as you contact him or her. For security reasons, you are advised to keep your winning information confidential till your claims is processed and your money remitted to you in whatever manner you deem fit to claim your prize. This is part of our precautionary measure to avoid double claiming and unwarranted abuse of this program. Please be warned.

To file for your claims, please contact our fiduciary agent:
MRs. Michel Riggs,
Email: michel_riggs@yahoo.co.uk,

Or you can go to our online result site to confirm the value of your winnings and also get a prize breakdown:-[LINK REMOVED]

the UK NATIONAL LOTTERY.

Yours faithfully,
Richard K. Lloyd.

Online coordinator for UK NATIONAL LOTTERY Sweepstakes International Program.
Do You Have A Great Story, Tip, or Experience With This Topic?
Do you have any knowledge or experience of the lottery scam to help others.

Share your story, tip or review with the world!

What Other Visitors Have Said
Click below to see contributions from other visitors to this page...

Lottery Scams