Pictures of Innocent People Used in African Romance Scams
by Biggles777
(Australia)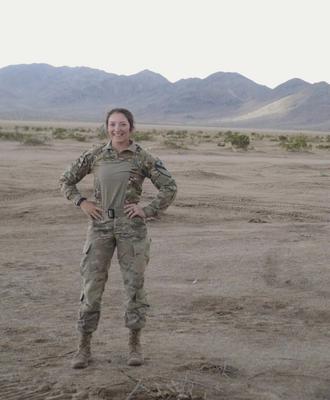 Stolen Image of Innocent Woman Used by African Scammers
Hi


Another page with pictures of innocent people used by African's in online romance scams. These are of women used against men from well known dating sites such as Match.com and POF. Match in particular has many fake profiles and scammers.
The two images attached here are another military scam from Match.com Australia. Brenda Armen is an Australian army nurse on secondment with the U.S. Army and serving in Syria. You are asked to Hangouts to be told that and not to worry as her "contract" is soon finishing and she'll return to Australia to be with you.
Link to more here;
https://www.watchforscams.com/pictures-of-innocent-people-used-in-african-romance-scams66.html
Email used: brendaarmen200@gmail.com
The third and fourth images are examples, in addition to one other, as to what can happen to a selfie you send a scammer online. In short, they'll use it to scam someone from the opposite sex.
The third is of a woman claiming to be Angel Nabase in Ghana. No she isn't.
The fourth is of a woman claiming to be Janet Anderson also in Ghana. She's not there either.
Point is, don't do it. They always ask for your pictures while being sparse with theirs. If this is what the Editor agrees acceptable, think about what they really send.