More Faces of Nigerian Scammers Part 2
by Biggles777
(Australia)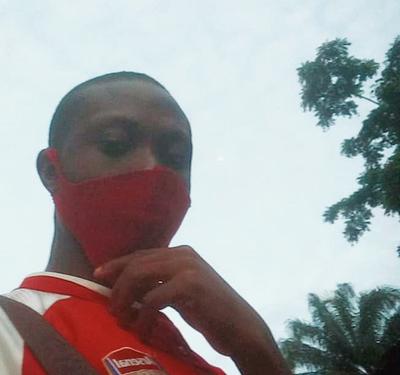 A Nigerian Romance Scammer
Hello


Another page with the faces of those who are Nigerian romance scammers and an update to scams previously reported on this site.
Watson Corentin is an oil rig engineer. What details he gave on his scam can be found at the link below;
https://www.watchforscams.com/watson-corentin-oil-rig-maintenance-engineer.html
A photo of him is included.
Next is Alexander Copper and he was known to be a Nigerian and can be found at the link below;
https://www.watchforscams.com/alexander-copper-a-nigerian-on-wwf.html
This page includes photos of him. He says he is "Stanley" he doesn't give an age or location. He speaks of how hard life is in Nigeria and that he can't eat 3 meals a day.
Why does his house have a swimming pool?
Seems he is actually Stanley Owena email stanleyowena239@gmail.com
Kelvin Brown is another oil rig contractor and his scam is linked;
https://www.watchforscams.com/kelvin-brown-shell-oil-rig-contractor-and-united-nations.html
He claims he is called "Gifted" 25 years old and in Delta State. He wants true love no matter who you are. He works with others. No photo and he tries to delete the chat history on Hangouts.
Next is "Stones Allen" and his scam is not reported on a page here yet. He didn't have much of a story to tell about his scam other than being a construction engineer. He had a tale of woe about no parents or family and a single daughter. I tripped him up on his lies and he says he is "Goodluck Allen" 21 years old in Wami, Nigeria. He doesn't want gift cards, Bitcoin and thousands of dollars of it.
His active email is stonesallen60@gmail.com
I don't believe what they say. All they do is lie, cheat, deceive and steal no matter what they have to do.