More Nigerian Scam Identities and Pictures
by Biggles777
(Australia)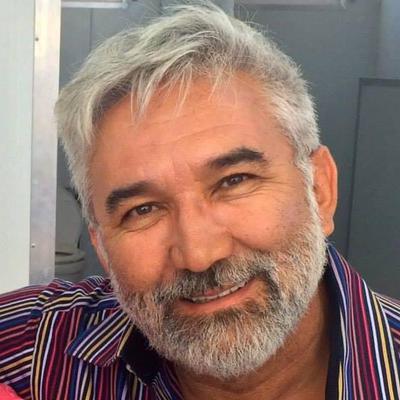 Stolen Image of Innocent Man Used by Nigerian Scammers
Hi


These identities are Nigerian romance scammers operating on Scrabble GO and WWF2. They are young and have no idea what they are doing;
James Willen doesn't remember what you tell him. Says he is a drilling supervisor on an oil rig in the Gulf of Alabama. Says he is single with a son he can't name or say the age of. He says he is 58 years old.
He is a controlling twat. Time and again he demands my alias show her online status on Hangouts. I'm not doing that and on Scrabble it is all they talk about.
Email in use: jameswillen101@gmail.com
The first picture attached is of the innocent man they're using images of.
Luke Beckett says he is 57 years old, single and never been married. He says he is a pianist and a system engineer in Dubai with ENOC.
He has an excuse for not being able to tell you anything about himself. He dropped his phone in the water off the rig.
I wish a real oil platform worker could read this and correct me. So many times in an oil rig romance scam a wallet, phone or ID card is dropped in the water. Just go and look at how high that fall is. If they drop something they'd go with it and a fall of 20 to 50 metres would seriously injure them. I also don't think any company would send divers for a replaceable phone or ID.
The second picture attached is of the innocent man they've taken pictures of.
Email in use: lukebeckett645@gmail.com
The next is a US military scam in the name of Tommy Owen or Tom Owen. It works well, to a point, as they're using the surname of the serviceman whose pictures they've stolen. The uniform has the right name. 58 years old on his last assignment in Afghanistan with a 10 year old son called Ben in the United Kingdom. Whoever I was talking with didn't understand the word "rank".
The third and fourth images are of the innocent serviceman used by these scammers.
Email in use: tommyowen005@gmail.com
The above three all have something in common. The criminals running these scams have changed who my alias is speaking with. The same questions were asked many times either someone doesn't have a memory, or they've changed who is speaking.
None of them will answer a question. They'll ignore, deflect or most common "I'm feeling sleepy"