Tony Kochell Gemologist kochellgems.com / Date of posting: May 22, 2022
by Samantha B.G.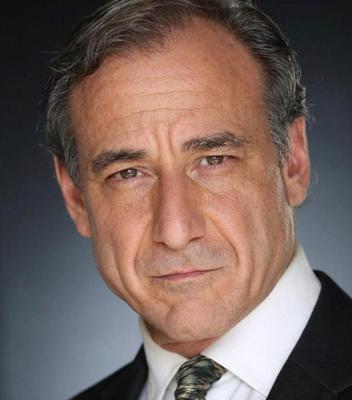 A phony male gemologist
Name / Alias: Tony Kochell


Supposed Credentials:
GIA Certified Gemologist and Jewellery Appraisal Professional with over 20 years of experience.
Website: https://kochellgems.com/
Where one can find the facial image?: Home page kochellgems.com
Facial image also featured on About page -- kochellgems.com/about-us/
* The photo is actually that of David Pevsner, who is an American actor. A Google reverse image search will turn up other locations where the photo will match the face of David Pevsner.
For a Google reverse image search, go to:
https://images.google.com (Click on the little camera icon, to the right of the search box, to find an image to search by.)
Date that website was first registered: 2021-10-09
Website domain registrar: NameCheap
Website hosting provider: Cloudflare
Physical address(es) cited on website:
333 S Beverly Dr, Beverly Hills Heights, Beverly Hills, CA USA
Phone number cited on website: 2134717280
Does area code of phone number correspond to physical address?: Plausible.
The physical address and phone number area code both relate to California, USA
Email address cited on website: info@kochellgems.com
Content served up by Amazon AWS?: Yes
eg. https://s3.us-west-1.amazonaws.com/kochellgems.com/2021/10/Tony-Kochell.jpeg
https://s3.us-west-1.amazonaws.com/kochellgems.com/2021/10/kochell-gems.png
Two other related gemologist/jewelry appraisal sites that appear quite similar in nature, but which feature other individuals, are:
Holly Bradarsh bradarshdesignsgems.com
Alison Kochell alisongemstones.com
Though Tony Kochell and Alison Kochell appear to have the same surname, there does not appear to be a supposed claim to being related. The physical addresses listed on the respective sites appear in different U.S. states.
Another nine related jewelry appraisal websites, featuring a different woman from
Holly Bradarsh, but the same woman as each of the other sites in the grouping, are:
Sandra Hall Gemologist sandrahall.co -- see https://www.watchforscams.com/sandra-hall-gemologist-sandrahallco-date-of-posting-may-19-2022.html
Zaee Harris Gemologist zaeeharris.com -- see https://www.watchforscams.com/zaee-harris-gemologist-zaeeharriscom-date-of-posting-may-19-2022.html
Carola Johnson carolajohnson.co -- see https://www.watchforscams.com/carola-johnson-gemologist-carolajohnsonco-date-of-posting-may-19-2022.html
Carola Kemp carolakempgems.com
Cynthia Lewis, Royal Glamour Gems royalglamourgems.com
Martina Paugh Universal Gems Diamonds Experts universalgemsdiamondexperts.com
see https://www.watchforscams.com/martina-paugh-projectconsultant-manager-universalgemsdiamondexpertscom-date-of-posting-may-20-2022.html
Andreea Sasser Gemologist andreeasasser.com
Sandra Smith Gemologist sandrasmithgems.com
Claudia Denise Wallace Gemologist claudiadenisewallace.com
With one or more of the sites involving the same woman, the woman may attempt to reach out to men on dating / social networking sites, under whichever alias.
After having supposedly busted her laptop, she may attempt to get someone to send her a replacement laptop to her, in Turkey, where she claims to be working temporarily.
Given the high number of websites in question, though, it's hard to say how many angles there could be for different targets and how many people may be working behind the websites and their presumably related profiles on various dating / social networking sites.
This website may contrast with all the the other above-referenced websites, as it involves a male jewelry appraiser, rather than a female one. Hence, the tactics may be different.
All the same, with the image of an individual known to be fake, this could preclude the use of any customized videos to a target, though it might allow for someone to send images and videos of David Pevsner available on the Internet, using those in a way to pretend to be a Tony Kochell.