Government Grant Scams
The government is giving away free money!! This is the echo of government grant scams.

The scam sites claim these grants can be used to start a business, pay off debts, purchase a home, buy a car, education, even take a holiday - and the best part is that because it is a grant, it does not need to be repaid!
Money for nothing. Yes we would all like it to be true, however most people realise it is a con. The people who don't and get taken in, want to believe it is true.

Some scams try to add a touch of genuineness to the bait by saying that you qualify for a government grant because you have been a good tax payer, or that it is part of the Obama stimulus package.

Some government grant scam sites claim billions of dollars go unclaimed each year, and they can help you get you share of it, or they have found a 'secret door' to access money on your behalf.
Real grants do exist, however they are for specific purposes, and you have to apply for them usually by filling out lengthy documents.

How do the Government Grant
Scams Work?

The scams work in two ways. The first is using telemarketing. You will receive a call out of the blue from an official sounding government organisation either advising you that you have successfully been awarded a government grant, or offering to help you get a government grant of between $5,000 - $10,000.

You will either be asked for your banking information so the loan can be deposited directly into your account, or you will be asked for personal information. This information is needed so the scammers can use it fraudulently.

The second way government grant scams work is when scammers advertise 'free grants' inviting you to call a toll free number for more information. If you call, they ask you some basic questions to see if you qualify, and then congratulate on your eligibility and then ask for your checking account details to directly deposit the grant into your account, or ask you for a one-time processing fee.

Some scammers put ads in newspapers or magazines advertising government loans for small businesses. If you apply, you will be quickly approved, and then asked to wire money [thousands of dollars] to cover the insurance on the loan. This is just a variation of an advance fee scam.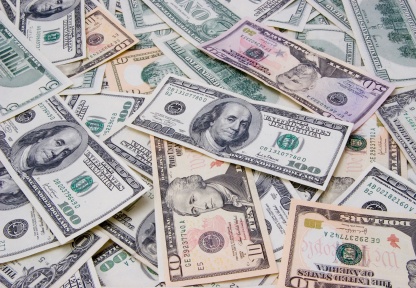 How to Avoid Government Grant Scams
The FTC says following a few basic rules can keep you from losing money to these government grant scams:
Don't give out your bank account information to anyone you don't know. Scammers pressure people to divulge their bank account information so that they can steal the money in the account. Always keep your bank account information confidential
You won't receive a grant without applying for it first. Be very suspicious if you are advised you have been awarded a grant, when you didn't apply
Government grants aren't guaranteed. Any advert that claims your grant application will be successful [in some cases with a money-back guarantee] are fraudulent as no application can be guaranteed. When dealing with scammers, a money-back guarantee is always worthless
There are no charges for a real government grant. If you have to pay money to claim a free government grant, it isn't free. A real government agency won't ask you to pay a processing fee for a grant that you have already been awarded — or to pay for a list of grant-making institutions. The names of agencies and foundations that award grants are available for free at any public library or on the Internet. The only official access point for all federal grant-making agencies is www.grants.gov
Government grants require an application process. The grants aren't given over the phone and are never guaranteed. Applications for grants are used to determine if you meet the criteria and are awarded on merit
Government grants are made for specific purposes. Most government grants are awarded to states, cities, schools, and nonprofit organizations to help provide services or fund research projects. Grants to individuals are typically for things like college expenses or disaster relief
Beware of services offering government grant information for a fee or requesting your personal information to provide it. Information about government grants and other benefits is free and you don't have to give personal information to get it
Imitation grant websites.  Scammers make up official-sounding names such as FederalGrantSolutions.com or PresidentObamaGrants.com. Check the blue pages in your telephone directory to check if they are genuine
Phone numbers can be faked. Some scammers use Internet technology to disguise their area code in caller ID systems. Although it may look like they're calling from Washington, DC, they could be calling from anywhere in the world
The FTC works for the consumer to prevent fraudulent, deceptive, and unfair business practices in the marketplace and to provide information to help consumers spot, stop, and avoid them. To file a complaint or to get free information on consumer issues, visit ftc.gov or call toll-free, 1-877-FTC-HELP (1-877-382-4357); TTY: 1-866-653-4261. The FTC enters consumer complaints into the Consumer Sentinel Network, a secure online database and investigative tool used by hundreds of civil and criminal law enforcement agencies in the U.S. and abroad.

If You are a Victim of Government Grant Scams
File a complaint with the FTC

If you think you may have been a victim of a government grant scam, file a complaint with the FTC online at www.ftc.gov, or call toll-free, 1-877-FTC-HELP (1-877-382-4357); TTY: 1-866-653-4261. The FTC enters Internet, telemarketing, identity theft, and other fraud-related complaints into Consumer Sentinel, a secure online database available to hundreds of civil and criminal law enforcement agencies in the U.S. and abroad.

Take control of the calls you receive

If you want to reduce the number of telemarketing calls you receive, place your telephone number on the National Do Not Call Registry. To register online, visit www.donotcall.gov. To register by phone, call 1-888-382-1222 (TTY: 1-866-290-4236) from the phone number you wish to register.
Resources for Information to Avoid Government Grant Scams
A Federal Trade Commission page with information on grant scams
Government Grant Telemarketing Scams
A Federal Trade Commission on telemarketing and grant scams
Government Grants Guide [Business.gov]
Information on government grants, what they are, and how to find them
Online catalogue of federal domestic assistance programs. Hard-copy available for a fee through the Government Printing Office, (202) 512-1800 or toll-free outside of the DC metro area, (866) 512-1800.
Information and applications from the U.S. Department of Education for student financial aid programs. Telephone hotline, (800) 433-3243, operates Monday-Friday 8 a.m. to midnight Eastern Standard Time, Saturday 9 a.m. to 6 p.m.
Information about a wide variety of state and federal government benefits and programs. Telephone hotline, (800) 333-4636, operates Monday-Friday, 8 a.m. to 8 p.m. Eastern Standard Time.
Grants.gov simplifies the grants management process and creates a centralized, online process to find and apply for over 900 grant programs from the 26 federal grant-making agencies. Grants.gov streamlines the process of awarding over $360 billion annually to state and local governments, academia, not-for-profits and other organizations. This program is one of the 24 federal cross-agency E-Government initiatives focused on improving access to services via the Internet
Do You Have A Great Story, Tip, or Experience With This Topic?
Do you have any knowledge or experience of the government grant scam to help others.

Share your story, tip or review with the world!

What Other Visitors Have Said
Click below to see contributions from other visitors to this page...

Free Government Money?

I received a couple of calls from an alleged department of the United States Federal Grants Office, that I didn't answer. I hadn't answered because the …
government grant scam review Not rated yet
Her name is Casendra Wilson and she called me on april 10 by phone no 209-232-4240 and she introduced herself as a staff of US Government Grant Dept and …
Free money for good citizen. HA! Not rated yet
So I got a call from 202-735-3862, the man had a very thick Indian accent and claimed that he worked for the US Treasury Dept and that I was one of the …
Government Grant Scams