Investment Scams
Investment scams will always try to appear more attractive than conventional investments by claiming unrealistic returns with little or 'no risk' involved and statements about urgency and secrecy.
They may even offer 'guaranteed' returns, which is easy to do if you are not going to be around to pay up!
Most of the investment scams are not new however the Internet has made it easy for scammers to reach millions of potential victims at minimal cost. Anyone can reach thousands of people by building a web site, posting on a online bulletin board, sending mass emails, or taking part in a discussion in a chat room.
It is easy for scammers to produce a professional looking website, or to make their messages in bulletin boards or chat rooms to look real and credible.
This makes it almost impossible for investors to sort fact from fiction!
Why do Investment Scams Work?
Scammers rely on 3 basic principles of human behavior:
Greed - promises of easy riches for little or no work
No Risk - most people are nervous to take a risk, so the scammers sell the concept with little or no risk - so why would you not take it if it has no risk and will yield huge returns?
Urgency and Scarcity - "Act quickly or you will miss out" or "Only limited places left to cash in on this opportunity". This is used to lure you in quickly before you have a chance to research or check out the investment opportunity
Investment Scams
Listed below are other pages with more specific detail on:
Online Newsletters Help Investment Scams
In recent years hundreds of online investment newsletters have appeared, with many of them claiming to offer unbiased information free of charge or recommending stock picks of the month.
Some are genuine, however some are used for fraudulent purposes. Some companies pay the writers/owners of the newsletter to recommend their stocks [which isn't illegal]. Some however promote worthless stocks or spread misleading information which may push the price of stock up and allow them to sell their own at a high price and high profit.
Online Bulletin Boards Popular for Investment Frauds
These have become popular forums for investors to share information whether it is Usenet, web-based bulletin boards or newsgroups.
Some of the information is genuine, however some is fraudulent, and trying to determine which is which, is almost impossible. Scammers can pretend to reveal 'inside information' about future announcements or contracts.
They can claim to be unbiased researchers and in fact be shareholders, paid promoters or company personnel. People taking part in bulletin boards can hide their identity under aliases, and can post many messages under different aliases to create the illusion of a lot of interest.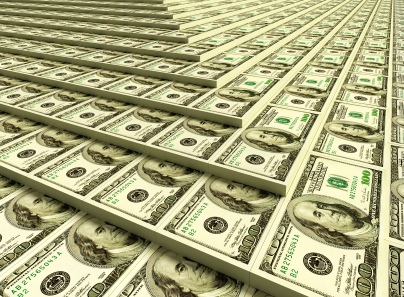 Red Flags of Investment Scams
It offers high rewards with little or no risk, or 'safe' or 'risk free', or 'guaranteed results'
You are advised to take up the offer immediately or you will lose the opportunity
You have been selected from a small group for a 'private' offer
There are few, if any details of the person or company making the offer
The offer arrives via unsolicited email [spam] and promises huge results with no risk. Remember brokers and traders aren't going to give away good tips for free
An offer to share 'inside' information along with pressure to invest before you can do any research
If a company is not registered or has not filed a "Form D" with the SEC, visit the website of the North American Securities Administrators Association to find your state securities regulator
How to Avoid the Investment Scams
Do your research and never make an investment based on what you read in newsletters, bulletin boards, or chat rooms to avoid investment scams
Before you invest in a company, check to see if it is registered with the Securities and Exchange Commission and read its reports. Anyone can access and download these reports from the SEC's EDGAR Database. But some companies don't have to register their securities or file reports on EDGAR due to their small size, however they are required to file some information under Regulation A or a Form D. If you can't find a company on EDGAR, call the SEC at (202) 551-8090 and find out if the company filed information under Regulation A or a Form D, and if so, request a copy
Check with your state securities regulator which you can find on the website of the North American Securities Administrators Association, to see if they have more information about the company and the people behind it. They can check the Central Registration Depository (CRD) and tell you whether the broker selling the stock or the broker's firm has a disciplinary history. They can also tell you whether they've cleared the offering for sale in your state
Check the disciplinary history of the broker or firm that is selling the stock by using FINRA's BrokerCheck website, or call FINRA's BrokerCheck Program hotline at (800) 289-9999
Before you invest, always obtain written financial information, such as a prospectus, annual report, offering circular, and financial statements. Compare the written information to what you've read on-line and watch out if you're told that no information is available
Check with a trusted financial advisor, your broker, or attorney about any investment you learn about on-line
Beware of any investment whose past performance and potential growth cannot be easily checked, for example in the financial press or via an independent financial adviser. Ask yourself, "Why not?"
Ignore emails, chain letters or any other unsolicited approach that promotes get-rich-quick schemes
Be skeptical of "off-shore" or foreign investments. And beware of exotic or unusual sounding investments, especially those involving so-called "prime bank" securities
What to do if you are a Victim of an Investment Scam
Report them to the Security and Exchange Commission (SEC). They have online forms to contact them at their complaint site: Investment scams
You can also write them at:

Securities and Exchange Commission
Office of Investor Education & Assistance
450 Fifth Street, N.W.
Washington, D.C. 20549-0213
Fax: 202-942-9634
More Information to Avoid Investment Scams
For more information on how to invest wisely, ask for the Securities and Exchange Commission publications:
You can also get other SEC publications online or by calling their toll-free publications line at (800) SEC-0330.


Investment Scams