Kevin Scott Dolphin Drilling Oil Engineer in Poland
by Biggles777
(Australia)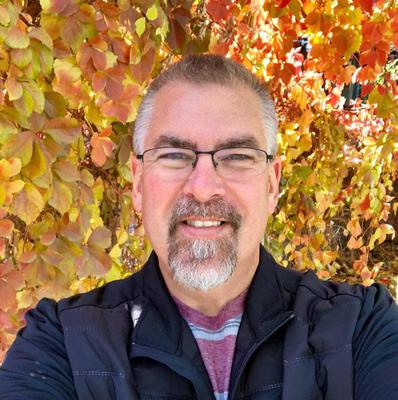 Stolen Image of Innocent Man Used by Nigerian Scammers
Hi


Kevin Scott is on Scrabble GO and asks to go to Hangouts. He says he is from Indiana but now a resident of Fort Lauderdale, Florida. In his words below;
Him: I currently live in Fort Lauderdale,FL,USA presently but I do work for the Dolphin Drilling Company in Slochteren in Groningen province in the Northeastern part of Poland. I have been in Poland working as a Mechanical Engineer, and I am also an Independent Contractor. I do drilling of crude oil and welding of broken pipes under the water, I have been on my field for about 25 years now. It keeps me busy. I have also been to several countries through my job........
Edit as our discussion progresses and my alias tells "her" story. He asks about online "dating" and previous relationships. Then his tale of misfortune,
Him: I am widowed. I lost my wife 6 years ago and she died of brain Cancer. She was originally from Lithuania. I met her in Finland when I had a contract with one of the companies. She came for a vacation there, we met and started dating after, I took her down to Spain and later move back to the States, we got married and she gave me our lovely kids after many years..
Him: I was born in Indiana but when I was few years of age, my mother took me down to Spain. She was originally from Spain and I lived with her for years. Also I schooled in Spain and Germany. I lived most of my life in Europe and also I got my Master degree in Saudi Arabia., I do live in the States because my father is originally from the States. Both of my parents were wonderful people in my life. I do visit Spain once in a while now, being I have a house there and I love the country....
Edit: Okay he uses the plural for kids, he has two. On we go for a few days and whoever it is they are quietly phishing my alias on wealth, property ownership, cars etc. They are also trying hard for love but not getting any from my alias. We exchange small talk for 4 days,
of note he only mentions a daughter
then on the 5th day;
Me: Hello
Him: How are you doing
Me: I am well thanks and you?
Him: Not fine,am kind of having some issues
Me: What is wrong?
Him: My
daughter she
is sick and I don't have much to take care of her
Me:
Oh no! What is wrong with her?
Him:
He
had an accident my dear
Him: Babe please can you help me with some assistance
Edit: There you have it. In two texts
he can't say if it is a son or a daughter
Me: No that sounds terrible. How can I help?
Him: Baby some financial assistance
Edit: Snip some negotiation talk
Him: I need some money,will you help me
Me: But how do I pay? I guess you have a bank account
Him: Yes I do my dear but you will just send the money to the manager account in the hospital,so will you help me
Edit:
I've no account in my name
the definition of a scam
Me: Which hospital?
Him: In the United States
Edit: Seriously? Any parent with a hospitalised child would be able to name the hospital
Him: Should I send you the information so you will do a wire transfer
Me: Can't I do an online bank transfer?
Him: Yes you can so online
wire transfer
Edit: See that? He wants a wire transfer, me a bank account. More negotiation snipped
Me: Okay but you have to send me the bank account details please
Him: Account name::Levenia A B***
Him: Account number::5967118***
Him: Bank name::Wells Fargo
Him: Routing number::111900***
Him: Beneficiary's address::House ***** Donegal way Houston, Texas 77047
Him: Bank address::10116 Broadway Street Pearland, TX 77587
Him: Swift Code::WFBIU***
Him: This is the information. So babe how much will you send
Me: I thought you'd know. I mean US hospital care isn't cheap
Him: Yes my dear,any amount you can send please
Me: How much are the medical fee's?
Him: About $5,000 but whatever you have just help me my princess
Me: Yes I am here so USD 5000 to the Wells Fargo account you gave?
Him: Please when you send it just give me a prove of sending
Me: Like a screenshot? Is that what you mean?
Him: Yes
Edit all done. It is seen elsewhere on this site how children are used in a two pronged approach by organised criminals in an oil rig scam. If I paid, next would be more requests for medical expenses in addition to developing problems with his work.
Of note: When a child is sick and thousands of dollars are being asked for. They can't name the hospital. In this case they say son then daughter. It is also fair to say any parent with a sick child in hospital would know a ballpark figure for the medical expenses.
Email in use: kevinscottttt@gmail.com