Micheal Immler United States Army Afghanistan Military Scam
by Biggles777
(Australia)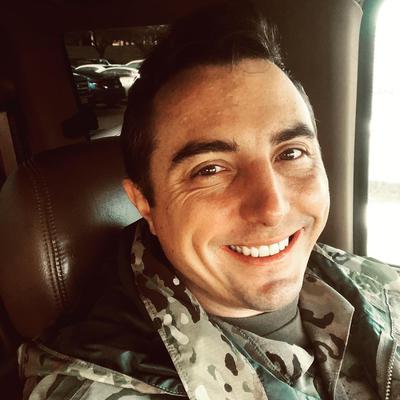 Stolen Image of Innocent Man Used by Nigerian Scammers
Hello


This person is running a military scam and he plays on Words With Friends as Micheal I with the usual approach of starting a game and texting. You then move to Hangouts and everything is about him and all he wants to do is hit you as hard and fast as possible.
Says he was born in Greece and moved to Houston. Birthday June 28 but no age. Has a son called Owen looked after by a nanny there. He is in "Intelligence" with the U.S. Army and in Kabul Afghanistan. 8 years in the military and 8 months in Afghanistan.
On Hangouts his approach is aggressive. He starts to immediately ask the usual scripted questions. But he's doing 2 things. Phishing about who you are and turning on the love and that you were made for each other. He also goes out of his was to say he is not a scam;
Him: So tell me have you been talking to any military man online
Me: No, a girlfriend of mine is married to a pilot in the Air Force
Him: Okay
Him: Do You know why I asked you ??
Him: Cause they are so many fake profiles out there
Yes mate and you are one of them!
Me: I guess your job you said intelligence on the game
Him: Hacking military pictures using them to talk to people online
You should know you're doing it
Him: Yes:
Me: Really?
Him: That's military intelligence
Him: Yes
With that it's pretty much defined then he starts his phishing with the scripted questions. But he only wants to control the flow of the discussion. He gets irritated if he doesn't like what you say. and he's in such a rush he's forgetting what you tell him.
Him: Buh you never told me about your work
Note how he spells "but" as "buh" that's consistent
Him: What do you really do for a living
Me: I have a (Edit to cover my alias)
Him: What are you talking about
Him: I don't ask you about this okay
Him: I don't need all that okay
Him: I'm very okay they way I'm
Him: I have so much and I'm okay they way I'm
Him: I just asked what you do for a living
He asked and I answered as simply as possible and he went off the deep end with 6 straight texts.
Me: You asked what I do for a living and that is what I do. Why are you angry at me for answering your question?
Him: I'm not angry okay
Him: I thought you're trying to tell me about your money
There's a long pause as he is searching about what I said I do for a living. Then he's back phishing about it. But he changes to telling you just how rich he is. I've said nothing about money.
Him: For me I have so many things over there in they state
Him: I have my estate
Him: I have my house I buy with a swimming pool inside
Him: I have so many inheritance from my father
I've seen this approach a lot and as it is a military scam I'm trying my best to tolerate it. So I let him continue to control the discussion. For every message I send, he sends multiple texts.
Him: Hope you'll keep replying my message whenever I'm here
Him: Cuz I don't normally chat always
Him: I have duties to do and also have to go for meeting
Him: I'll just be happy if you'll always get back to my message whenever I message you
So that is him wanting to control you. I do exactly what he doesn't want and change my status to hidden. Now, he never knows when I'm in Hangouts. He actually doesn't mention it and continues the scripted questions and tailoring his replies to suit yours. Then he just says;
Him: Can you be able to visit me when am back to the state??
Him: Cus I'll love to meet you in person
Me: Okay as an honest answer. We've just met, when I know you better I can give a more definitive answer
He's in such a rush that I am continually repeating myself and correcting him. Then he asks;
Him: Buh you're going to be replying my message when you see that
Him: Or you don't use your cell phone when working ??
Me: You seem insecure. Don't tell me when to use this app just for you.
You guessed it. I've blown a fuse and am not going to tolerate this person. As you can see it's pretty much all him. I send 1 text he sends multiple ones. I decide to break it for the day in the hope that on day 2 he's happy he's found a victim. To the next day and it is morning for me;
Him: I am 90G military officer with the 1s infantry 62nd battalion army in field 16 till man Kabul camp afghan....11B is "Rifle Infantryman".
Him: am CAPTAIN ,E-5 ranking army and my MOS is combat soldier
Him: Am working with the USA army fully deployed to Afghanistan in Kabul
Him: Among the letters, "Z" is reserved for "Senior Sergeant" (E-8), such that 11Z is "Senior Infantry Sergeant". The fourth character of the MOSC
That is about all I can get in and back he goes to his money and scripted questions and the pace quickens;
Him: I wish I'm home already cuz I'll love to get new gift for my self as a birthday gift
Me: What would you like?
Him: Cuz each head I always get my self a new car for as a birthday gift
Him: I have a lot of cars which I bought for myself each year
Him: Like I told you I have a very big mention with
a swimming pool inside
Him: And I also have a house in Hawaii which I inherited from my father
What a hero. On we text and he's hitting me hard. Everything he says he isn't he is. A military romance scam.
Him: Can I ask you a question
Me: Yes
Him: Will you be happy to live together with the man you love if you finally found one ?
That after one and a half hours of texting on hangouts. I edit now I'm getting texts of about 15 to 20 lines . With each one he's making his romance move.
Him: Cus i so much cherish the time you gave to me
Him: I thought you're going to be the type that will be bragging with things you have or seeing it hard to give other people attention
Him: But you're just a happy person and free woman
Him: I admire that so much
Him: Thanks so much for the time and attention you gave to me
Him: I just want to you let you know that I cherish the time we spend together chatting
Him: I hope it continues this way till we meet each other one day
Day two and we get to pictures. Well he sends one and keeps asking for more of me. He's been doing both phishing and love again today. Now he changes as I send photos.
Him: Wow you look so beautiful and charming
Him: I guess so many men will be trying to hook up with a beautiful woman like you lol
Him: You're ******* beautiful I can't stop looking at your pictures you look so young
Me: Thank you
We chat more and at a slower pace then he takes a break and ends our discussion. Soon he comes back with his phishing and love moves. Again, he mentions being together;
Him: I'll be happy to spend time together with you when I get home
Him: Hope you'll accept my invitation??
Me: We've just met. I'd like to know more about you.
Him: Stop saying that
Him: Why are you saying that ??
Him: You're now special to me
He has a very short fuse and he wants your commitment immediately. Classic romance scam. He's phishing today. But also talking;
Him: I need to tell you about life here In Afghanistan
Him: ..It's so long I can fit it in. The key points
I am doing this secretly,because am seriously looking for a partner for a confidencial proposal on trust.
I am been paid $10,600 a month but i do not have access to it because of the decision made by the Military Service
.
I want to trust you with this
It's all a load of rubbish. He's telling you
He has no access to his money and made the first move on his scam with his confidential proposal
On he goes with a tale of hardship, woe and you guessed it. His money.
Him: I'm planning to get myself a Royce truck when am back
Me: I haven't heard of those
Him: Is up to millions dollars am planning to get it as my birthday gift
So he can't access his money and he is going to spend a million dollars on a single SUV
Him: I don't mind getting you a new car as a gift
Him: 846 Ferrari will be more okay for you
You've seen a hard and fast approach, I'm so wealthy, we're going to be together and most important
I can't access my money
On we go and I send another picture his response to my picture says a lot and I deflect it
Him: Wow what a pretty sexy woman
Him: I'm wondering how is ******* easy for a man to let go off you
Him: Why don't you have a man to **** ??
Edit
He kept pushing and edited out talk not suitable for this site
Him: Cus I'll soon be going for retirement
Classic scam talk
Edit
Me: You said you didn't care to talk about money. (I deflect and on we go. Him throwing love, money and now the YouTube videos of love songs)
Him: Cus I don't want to keep using the military device
Him: I meant get caught and be punished (for using electronics?)
Him: Do you mean we can't be together ??
I'm turning it around now
Me: We've known each other 5 days and spoken here for 2 or 3. You're hitting me hard
Endless texts so I hit him again
Me: I don't think you understood what I just said. Look back, read, then think it over.
Endless texts again it's turning around and he is starting to have a flap. I finish him off for the day
Me: No. You're just some bloke from the Military looking for a good time. You give your orders to your troops. That isn't how I live my life. I thought you were nice on the game. But I know what I'm seeing. Goodnight and enjoy your dinner.
Endless texts. No woman deserves his kind of talk days after meeting.
Me: I told you what you are. A desperate military man who wants me to send him photos every day. I know where that leads. On day 2 of knowing you you're telling me you want to *** ** ******. You're a degenerate and will want nudes so you can *** *** *** with your mates
Me: Okay how is UNAMA today?
Him: Is fine (edit out multiple love lines)
Me: I'm left thinking if you even know what UNAMA is
10 minutes later he answers
Me: It took you 10 minutes to answer. Think about it
He was clueless and had to do a search
Sorry I didn't get the money but this man is not a good person. All the above is a classic military scam.
Email used
immlermicheal@gmail.com