John Walter Turkey Road Engineer Construction Scam
by Biggles777
(Australia)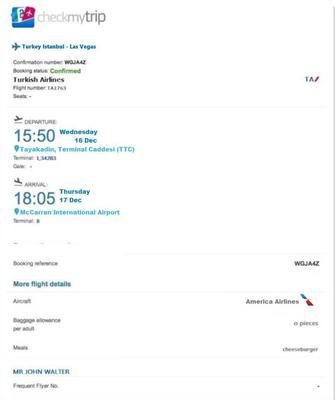 A Fake American Airlines Flight Ticket
Hi

This is another page for the John Walter, John Walther and John Paulason Turkey road engineer contruction scam. There are details at the link below;

https://www.watchforscams.com/john-walter-turkey-road-engineer-construction-scam1.html

There is also a part 2 with how they make the move for money. These pages are for the photos they used. On this page are red flags. Two fake airline tickets, when told one is dodgey they correct and get it wrong.

Also attached is their Bitcoin payment details. Their bitwal can now be found as a scam on a few other sites.

The final image is one of the earthmoving equipment that breaks and they need parts for.
Join in and write your own page! It's easy to do. How? Simply click here to return to Nigerian Dating Scams.