Pictures of Innocent People Used in African Romance Scams
by Biggles777
(Australia)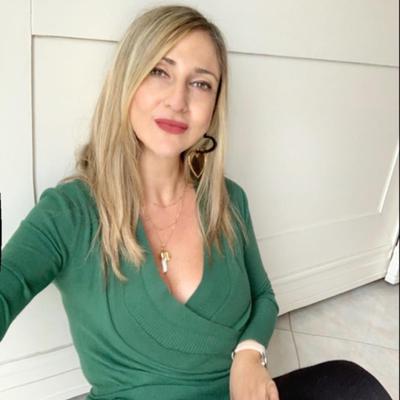 Stolen Image of Innocent Woman Used by African Scammers
Hi


Another page with pictures of innocent people used by African's in online romance scams. These are of women used against men from well known dating sites such as Match.com and POF. Match in particular has many fake profiles and scammers.
The first two are of a woman on Match claiming to be Stephanie Roekens 41 and from my city. You are asked to go to Hangouts and told she is actually in Malaysia. She doesn't say much about what she does except that she is shipping some gold, antiques, interior decorations and paying for a shipping container.
After w week of texting disaster strikes. Steph's bank account is "blocked" for no reason. She needs to settle her accomodation bill and asks for $650 to be sent to a "friends" account
Name- Lena Khim
BSB- 303-092
Account number- 7913152
Bankwest
That is the account used by the money launderer. Email used: steph.roekens@gmail.com
The next two are of a 40 year old woman who only ever gives the name Martha. She is living in Accra Ghana. Her heritage is from where the victim lives. She is a hairdresser and has no children. The scam is you fall in love and the man pays for her to fly to be with him. She also asks for $1000 in Bitcoin as living and travel expenses.
She wants a business class air ticket at $12,300. They're asking a lot and between email and Hangouts they do it quite well.
Bitwal used: 1BLUSJvCdqyLQV9PtpuKEdXYfpkFkfZMS3
The bank account below is used for laundering money by organised criminals in Ghana
Account Name.
Eastern Trust Generation
Account number.
214/104566/220
Account address.
P.o.box 13953 Accra north
Swift code.
GTBIGHAC
Bank Name.
GT Bank
Bank address.
25A, Ambassadorial Area,
Ridge.P.MB CT 416
CANTONMENT AREA GHANA.
Email used: summerlady20@gmail.com (That is the name "Summer Lady")