Pictures of Innocent People Used in African Romance Scams
by Biggles777
(Australia)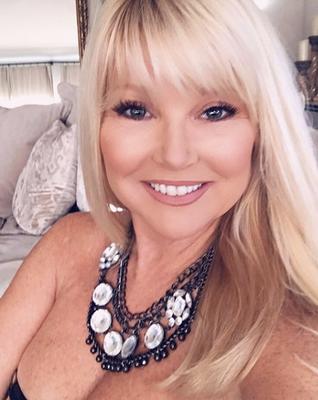 Stolen Image of Innocent Woman Used by African Scammers
Hi


Another page with pictures of innocent people used by African's in online romance scams. These are of women used against men from well known dating sites such as Match.com and POF. Match in particular has many fake profiles and scammers.
This is a two day scam done quite well on Match.com you meet Olivia Williams and are asked to go email. When there an exchange starts. She says she is from Sydney but currently in Dubai for the funeral of her mother. 50, single, never married and lives in North Richmond, Melbourne. She is well educated and the emails are well structured with good language. I go along and we also start on Hangouts.
There's no love just an instant liking.
She is due to fly home and has unspecified financial difficulties and asks for $3000. They got quite excited when I got their bank details, then told them off and didn't pay. I don't think it is too much for a woman from my country to have a bank account in her name or have any ID whatsoever The launderers account details are below;
Account Name: Maria R Castro
Account Number: 421627047
BSB: 013223
Bank Name: ANZ
Email used: oliviewilliams01@gmail.com
Another scam from Match.com. You meet 37 year old Vida (that's all you'll get) who is in Oklahoma though her mother was from Ghana. She has no job and only wants to talk you into giving her a gift card for her internet. I fluff around and we finally agree $2,500 in cash to be sent to an account they use for theft and money laundering below;
Bank Name:Chase Bank
Acct Name : Iddrisu Abdallah
Acct Number : 558556889
Acct Address: 109 fisherville Rd, Concord NH 03303
That is her neighbours account, in New Hampshire while she is in Oklahoma. Even better it appears to be a vacant block of land.
Email used: beautyher3@gmail.com (Name "Her Beauty")