Medical Billing Scams
If you get involved with medical billing scams, you will invest thousands of dollars in exchange for software, training, and technical support, to start your own medical billing service.
Unfortunately most companies who make these offers don't provide experienced sales staff or contacts within the medical community to get the business started. 
According to the FTC, "Few consumers who purchase a medical billing business opportunity are able to find clients, start a business and generate revenues – let alone recover their investment and earn a substantial income. 
Competition in the medical billing market is fierce and revolves around a number of large and well-established firms."
The medical billing scams promise that the "market is wide open" and that they have lined up clients for you. However, in reality you stand to lose your entire $2,000 to $8,000 investment.
The software they sell you is a program selling at a software store for $69 but costs you several thousands of dollars and only contains an assortment of forms and collection letters that anyone could design.
The names of companies they send you are not clients; they just retrieved names and addresses from the phone book.
How Medical Billing Scams Work
A typical ad reads: "You can earn from $800 to $1000 weekly processing insurance claims on your home computer for health care professionals such as doctors, dentists chiropractors, and podiatrists. Over 80% of providers need your services. Learn how in one day!"
If you apply, you will usually be advised you need special software and training as your work will be coordinated with insurance companies by a central computer.
The software as described above does not consist of much more than doctor names and addresses and examples of letters that you may use to contact them, and the training is very expensive and usually not in-depth.
Be aware that the Federal Trade Commission has brought charges against several promoters of medical billing schemes for misrepresenting the earnings potential of their businesses and also for failing to provide key pre-investment information.
There are real home based medical billing jobs, however you need to be very careful of the ones that charge fees. Real medical billing jobs do not charge "application fees" or "software fees."
Most of the legitimate companies provide a free download of the software or allow you to use programs you already have.
Here is some advice for avoiding medical billing scams.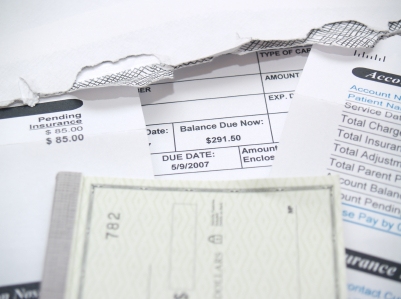 Medical Billing Scams