Herbalife Scam
Is there a Herbalife scam? Herbalife Ltd. is a global network marketing company that sells weight-management, nutrition, and personal care products through multi-level marketing, also known as network marketing.

It has been the subject of controversy and lawsuits.
Herbalife products are sold in 66 countries through a network of over 1.8 million independent distributors.

Herbalife was founded in February 1980, when founder Mark Hughes started selling the Herbalife products out of the trunk of his car. Herbalife is incorporated in the Cayman Islands, and has its headquarters in Century City in Los Angeles, California.

By 1982, Herbalife had reached $2,000,000 in sales and had opened a distributorship in Canada, being its first outside of the United States. In 1985, the California Attorney General sued the company for allegedly making false claims about the efficacy of its products.
The company settled the suit the following year for $850,000 without admitting fault.
In 1986 Herbalife became a publicly traded company. In 2000, Hughes died from an overdose of alcohol and medication to prevent depression.
In 2002, Whitney and Company and Golden Gate Capital purchased Herbalife for $685 million.


Is This a Herbalife Scam or a Business Opportunity?
The Herbalife opportunity is as an independent contractor to the company, not as an employee. It is a business opportunity, not a job. You are not an employee.
This is where a lot of people either don't understand the opportunity, or have been mislead about the opportunity, and believe it is a Herbalife scam because they believed they were becoming an employee.
The sales industry differs from traditional employment because with commission sales, you are a licensed independent contractor and not an employee of the company.
Independent, unsalaried salespeople of multi-level marketing, referred to as distributors (or associates, independent business owners, dealers, franchise owners, sales consultants, consultants, independent agents, etc.), represent the parent company and earn a commission based on the volume of product sold through each of their independent businesses (organizations).
Selling on commission only does not make it a Herbalife scam.
Independent distributors develop their organizations by either building an active customer base, who buy direct from the parent company, or by recruiting a downline of independent distributors who also build a customer base, thereby expanding the overall organization.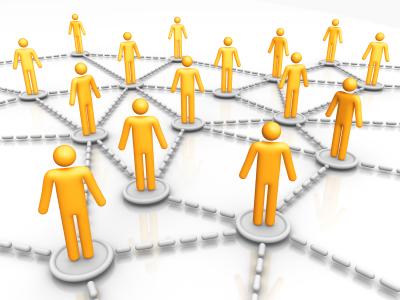 The Herbalife Scam
If you read some of the information on the internet under Herbalife Scam you will see some discussion about the ethics of the recruitment methods and the lawsuits, as well as the earnings claims by some distributors.
You may have seen some of those mysterious flyers and placards which dot neighborhood roadways, announcing "Work From Home", or "Lose 30 lbs Now, Ask Me How!", "Earn $1500 part-time". The phone numbers or web sites predominantly lead to Herbalife.
Some distributors claim earnings as much as $1500 per week for working part-time and $5,500 per week for working full-time.
The Herbalife scam appears to have got its name from the way some representatives go about the job of recruiting other people to form their downline, from the earnings claims, and from the results of the lawsuits.
Remember it is a commission only business, so your rewards will be directly linked to your efforts. Selling on a commission basis with no base salary is not for everyone!
Lawsuits
A 2004 settlement resolved a class action suit on behalf of 8700 former and current distributors that accused the company and distributors of "essentially running a pyramid scheme." A total of $6 million was to be paid out, with Herbalife not admitting guilt.
In a routine financial report filed with the U.S. Securities and Exchange Commission in mid-2006, Herbalife management highlighted two pending lawsuits that they considered significant enough to warrant notifying their investors:
In a California class action suit, Minton v. Herbalife International, et al, the plaintiff is "challenging the marketing practices of certain Herbalife International independent distributors and Herbalife International under various state laws prohibiting "endless chain schemes", insufficient disclosure in assisted marketing plans, unfair and deceptive business practices, and fraud and deceit".
In a West Virginia class action suit, Mey v. Herbalife International, Inc., et al, the plaintiffs allege that some "telemarketing practices of certain Herbalife International distributors violate the Telephone Consumer Protection Act, or TCPA, and seeks to hold Herbalife International vicariously liable for the practices of these distributors. More specifically, the plaintiffs' complaint alleges that several of Herbalife International's distributors used pre-recorded telephone messages and autodialers to contact prospective customers in violation of the TCPA's prohibition of such practices".
Mey v. Herbalife International, Inc., et al was resolved with Herbalife and its distributors paying $7 million into a fund for class members part of the suit. Herbalife International did not admit wrongdoing, or admit fault for the actions of its distributors.
Bunnpoff v. Herbalife International, Inc., et al was resolved with Herbalife and its distributors paying $13 million dollars to members of the class action suit. Herbalife International did not admit wrongdoing, or admit fault for the actions of its distributors.


Journal Articles

Scientific studies in 2007 by doctors at the University Hospital of Bern in Switzerland and the Liver Unit of the Hadassah-Hebrew University Medical Center in Israel found an association between consumption of Herbalife products and liver problems.

On the 10th of May 2008 a law suit was filed on behalf of a woman who developed lead-related liver complaints that she claims were a reaction to a combination of Herbalife products.
Two recent journal articles have reported on 22 other cases of severe liver toxicity associated with the use of Herbalife products. [Schoepfer AM and others. Herbal does not mean innocuous: 10 cases of severe hepatoxicity from dietary supplements from Herbalife.
Journal of Hepatology 47:521-526, 2007 and Elinov E and others. Association between consumption of Herbalife nutritional supplements and acute hepatotocity. Journal of Hepatology 47:514-520, 2007]


Do You Have A Great Story, Tip, or Experience With This Topic?
Do you have any knowledge or experience of the Herbalife scam to help others.

Share your story, tip or review with the world.

What Other Visitors Have Said
Click below to see contributions from other visitors to this page...

Herbalife forced me into bankruptcy

I started with Herbalife 4/2010 as a supervisor. I lost in excess of $20,000 and was forced into personal bankruptcy in August 2010. I would like to …
Herbalife Not rated yet
Herbalife is the success story of many. The concept of Herbalife is it is a Multi Level Marketing Scheme. What is multi-level marketing ? Commission …
Herbalife Scam