Home Business Scams
The most common of the home business scams is when you come across an advertisement for a guide with information about working at home or starting your own business from home, which promises to provide a complete and legitimate source for the best opportunities and resources for working at home.
The salespeople working for these scams will constantly try to sell you more information about special "training and support systems" and be your personal coach for success.
Most times these resources may only list free government websites that anyone can access, or business opportunities that require you to invest more money.
Sometimes you may send your money off for more information or training materials, and receive nothing!
Thousands of people every year fall victim to home business scams that are spread through classified ads, direct mailings, and the Internet and e-mail.
The headlines say things like: "Work at Home, Earn Up to $50,000 a Year!"; "Easy Work at Home for Excellent Pay!"; "Be Your Own Boss, Work Your Own Hours and Make Unlimited Income!"
How Home Business Scams Operate
You may see ads or get inundated with email offers like:
"Every day thousands of people just like you are getting started working at home in the fields of sewing, assembling products, computer work, crafts, typing, data entry, processing coupons, telephone work and so much more!"
"Home workers are just regular ordinary people like you who earn an excellent living working at their own pace and in the comfort and security of their own home, and working their own hours. They are fortunate people who have found an easier way to make a living. They had absolutely no prior experience working in this field. They earn several hundred dollars weekly and you can too!"
"Think what an extra $500, $800 or a $1,000 a week could do for you! This could change your life forever."
The ads are designed to make the work sound easy, lucrative, and the solution to your money problems. For a lot of people, the idea of working from home, being your own boss, and earning extra money is very appealing.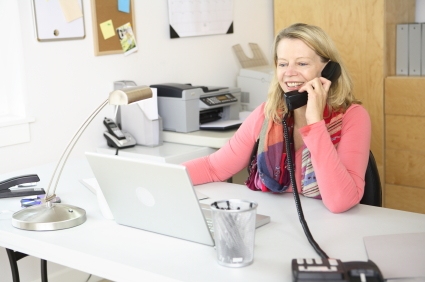 There are genuine home business opportunities, but the majority of ads are scams. If you have to send money away to find out more about their vague claims or buy their manuals, training or software, its probably a scam.
Genuine companies provide all the details for free, and will tell you everything about the business before you need to commit yourself or your money.
Use this link to avoid Home Business Scams
Do You Have A Great Story, Tip, or Experience With This Topic?
Do you have any knowledge or experience of Home Business Scams to help others.

Share your story, tip or review with the world!

What Other Visitors Have Said
Click below to see contributions from other visitors to this page...

BuildingMoney.cash, Buildingmerchant.cash, Buildingshoppers.cash

After paying in considerable amount of money - I supposedly have 3 websites. Quarterly Amazon will pay me for businesses getting involved and a certain …
Home Business Scams