Arbonne Scam
Is there an Arbonne Scam? The concept of having a home-based business is appealing to a lot of people, and they are keen to find a good business opportunity, not a scam.
Arbonne International was founded in 1980 in Irvine, California. The company was developed by the current president, Petter Morck.
Their main product line contains more than 300 products, including skin care products, hair care products, weight loss supplements, nutritional supplements, aromatherapy and anti-aging therapy.
The products are all claimed to be formulated with 100% natural herbal and botanical products.
Arbonne products are sold through a MLM model. All MLM/network marketing models require distributors to buy in either through the purchase of products or special licenses. There is also a strong focus on not just the selling of the product, but also recruiting new distributors.
Many people are convinced there is an Arbonne scam, but the fact is that like most Multi Level Marketing businesses, its business practices are legal. Some people have made money participating in the program, but there are also those who found that the profits, if any, that they made did not match their expectations.
Is There an Arbonne Scam or is it a Genuine Business Opportunity?
The entry level costs for Arbonne are very low. For a basic level introduction the starter kit can be purchased for as little as $29, allowing a potential distributor to test both the waters and their own ability to sell with little financial risk. This is a relatively small amount compared to most MLM companies.
The success factor in network marketing is all about leverage, so when you have run out of family and friends who are willing to spend money every month, cold marketing prospecting will become important.
There are many retailers selling skin care and beauty related products as well as other MLM companies such as Avon and Mary Kay. There are also reportedly 2,000 - 3,000 Arbonne product auctions a day on eBay where the products can be purchased from 50-80% off retail, and usually tax free. This could mean it could be tough to be very profitable.
There is the opportunity to use the internet using an Arbonne template - for a fee.
In summary, there is nothing to suggest it is an Arbonne scam. There are some complaints on the internet about the difficulty of getting sales, however this applies to most MLM companies, and in particular to the skincare and beauty product market.
It is cheap to join, and of the $30 million dollars of sales, returns 35% to its distributors, so provides adequate margins for people with the right skills and contacts.
The company does state on its website that it is a MLM company and the business opportunity is not a "get-rich-quick scheme".
There is very little comment about an Arbonne Scam on the internet suggesting most people are happy with their business.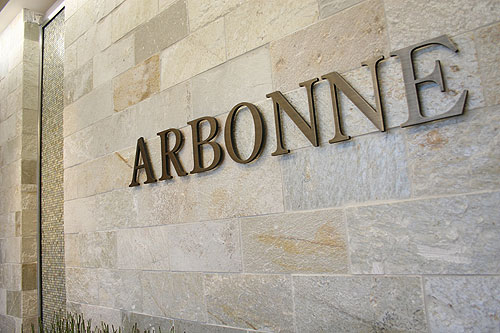 Do You Have A Great Story, Tip, or Experience With This Topic?
Do you have any knowledge or experience of the Arbonne scam to help others.

Share your story, tip or review with the world!

What Other Visitors Have Said
Click below to see contributions from other visitors to this page...

Stay far away from this scam... Not rated yet
Word at Arbonne is that the executives have been preparing for a possible sell-off, bankruptcy, or closure, or a bit of all 3. It will start with the closing …
Arbonne Scam