Primerica Scam
Is there a Primerica scam or not?  Primerica Financial Services, based in Duluth, Georgia, is a financial services marketing company with approximately 100,000 licensed independent representatives, many of whom work on a part-time basis.
Through these agents, the company sells financial products and services that include term life insurance, mutual funds, variable annuities, loans, long-term care insurance, and pre-paid legal services to over 6 million clients through a network marketing sales model.
Founded in 1977, in addition to its 100,000 representatives, Primerica has more than 2000 employees and conducts business principally in the US and Canada.
The company also operates in Spain as Citisoluciones. Primerica and its affiliate companies are subsidiaries of Citigroup Inc. (NYSE:C).
Distributors earn a commission based on the sales efforts of their organization, which includes their own sales efforts as well as the leveraged sales efforts of their downline.


Is This a Primerica Scam or a Business Opportunity?
The Primerica opportunity is as an independent contractor to the company, not as an employee. It is a business opportunity, not a job. You are not an employee. This is part of reason for the commentary on Primerica Job Scams.

This is where a lot of people either don't understand the opportunity, or have been mislead about the opportunity, and believe it is a Primerica scam because they believed they were becoming an employee.
The sales industry differs from traditional employment because with commission sales, you are a licensed independent contractor and not an employee of the company.
Independent, unsalaried salespeople of multi-level marketing, referred to as distributors (or associates, independent business owners, dealers, franchise owners, sales consultants, consultants, independent agents, etc.), represent the parent company and earn a commission based on the volume of product sold through each of their independent businesses (organizations).
Independent distributors develop their organizations by either building an active customer base, who buy direct from the parent company, or by recruiting a downline of independent distributors who also build a customer base, thereby expanding the overall organization.
When you join Primerica as an independent distributor, you are generally trained to first study for and then pass your state life insurance exam. This usually includes completing mandatory pre-licensing class work, as well as passing the test, prior to making a life insurance product sale and earning a commission.
Most people start with Primerica on a part-time basis to learn if they are the type of person who can successfully build a business selling financial products to friends, family members, neighbors and subsequent referrals.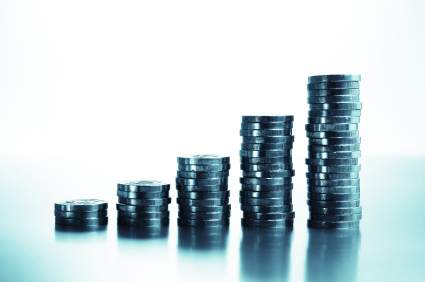 They must also pass the appropriate NASD and state securities training and exams prior to selling investments
When starting with Primerica, the cost is $99 and $25/month for full access to the company's support system. You will earn promotions through recruiting and life insurance premiums, and with each promotion your commission will increase.
You start as a "Representative" and when selling a life insurance policy you would get 25% commission. Once you recruit three people you qualify for a Senior Representative promotion that makes 35% commission.
Once you promote one of your recruits to a Senior Representative you then become a District Leader and get 50% commission. By promoting one of your recruits to a District Leader you become a Division Leader and get paid 60% commission.
If you then promote 3 District Leaders you qualify for a Regional Leader promotion making 70% commission. If you promote 6 District Leaders, and you and your team achieve $10,000 in premiums for 2 straight months, you qualify for Regional Vice President thereby making 95% commission and bonuses.
So success is all about recruiting in order to move up from 25% commissions to 95% commissions. As with any multi level marketing opportunity, your success is very dependent on who you know.
After all, it does all start with friends, family, and acquaintances.
The Primerica Scam
If you read many of the postings on the internet for Primerica scam you will see a lot of them talk about the recruitment aspect being misleading or being a scam.
As you know from the information above, the name of the game is recruiting.
A lot of people who have posted resumes online claim to have been emailed by Primerica representatives and offered a job with Primerica or Citigroup. As several people have pointed out, there is no correlation between the resumes posted, and the job offered. It is here they believe it is a Primerica scam as the information provided to them was misleading.
Once those people were contacted, they were requested to attend an 'introductory evening' that would be attended by other 'interviewees'. When they attended, they found out it was not a job being offered, but a recruiting evening for a multi-level marketing business opportunity! Hence the Primerica scam comments.
To summarize, the Primerica scam appears to have got its name from the way some Primerica representatives go about the job of recruiting other people to form their downline.
The actual business opportunity is not a scam, however it is a commission only business, so your rewards will be directly linked to your efforts. Selling on a commission basis with no base salary is not for everyone!


Do You Have A Great Story, Tip, or Experience With This Topic?
Do you have any knowledge or experience of the Primerica scam to help others.

Share your story, tip or review with the world!

What Other Visitors Have Said
Click below to see contributions from other visitors to this page...

Primerica Scam