Team National Scam
Is there a Team National Scam or is it a genuine business opportunity?
Team National, or the National Companies Inc. that owns it, is based in Fort Lauderdale, Florida and is owned and run by Dick Loehr. He started it as a small company in 1996 and the product was benefit packages.

Over the years, the product offering has changed with the result the company changed its name and logo in 2001.
Team National uses the power of volume purchasing to contract discounts from a variety of retailers.  By joining the company, you have the opportunity to take advantage of these savings and you are also encouraged to resell this package to friends and family who will in turn do the same, creating your downline.


This recruitment aspect which is typical of network marketing or MLM business, is the cause of some of the negative comments associated with this company.
In general, MLM or network marketing has a low success rate [often around 1%] a high drop out rate, fierce competition usually with no sales territories, possibility of being in a neighborhood that is already saturated, and where some of the products are probably able to be purchased cheaper online, especially from sites like eBay.
The problem is that some MLM recruiters try to sell the idea that by signing up you will quickly become rich and will be able to leave your jobs.
Well, yes you could, but not easily, because you will have to work at it, you will have to be consistent and motivated, you will have to spend time and network extensively, you will have to have a plan, you will need support, knowledge of your company/products/market and you will have to recruit and motivate your downline, and also take care of your customers.

Is There a Team National Scam?
Team National are members of the Better Business Bureau, the Chamber of Commerce and other reputable organizations.
The discounts and rebates they offer are real. The cost of membership varies from $899 for a 2 year membership, to $2199 for a lifetime membership. There are savings made of purchases, however in a lot of cases, shopping around or negotiating yourself, will produce similar if not better savings.
Income can be made through recruiting other people using a MLM approach with a binary matrix compensation plan. Like all MLM businesses, you are taught to chase your 'warm market' of friends and family.
So there is no scam involved. It is a MLM opportunity using a discount voucher purchasing scheme.
There is some discussion of the Team National Scam here.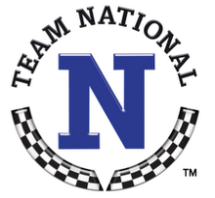 Team National Scam Advice
If you are thinking about joining, the initial fee is not cheap so it would first pay to make a list of all the discounts you would take advantage of. Then look online for competitive pricing deals and compare these with the discounts offered. If you are not going to recoup your initial investment with your savings, you are better to consider other options.
Make sure the discounts will be worth your membership fee!


Have A Great Story About This Topic?
Do you have some experience or knowledge about this? Help others by sharing it!
What Other Visitors Have Said
Click below to see contributions from other visitors to this page...

Team National Scam