HYIP Scams
HYIP scams stand for High Yield Investment Scams and are similar to Ponzi schemes that involve promises of high returns by using new investors money to pay previous investors.
These types of investment scams have existed for many years, however they have flourished in recent years due to the Internet providing easy access to millions of people around the world, and electronic currency.
The availability of digital money has made it easy for the owners of HYIP scams to accept payments from people worldwide.
Some digital money companies took steps to prevent their system being used for HYIPs, which led to some HYIPs starting their own digital money businesses. These companies folded and included OSGold, V-Money, EvoCash and INTGold.
People are attracted to HYIP schemes due to the claims of high returns [sometimes 30-50% a month] for no effort. Just give them your money, and they will make money for you while you sleep!
How Do HYIP Scams Work?
They usually start with a website offering an investment program that offers a very high return. These returns may be in the order of 6% a day or 50% a month.
They usually provide no details of how the money will be invested, or if they do, they use vague references to trading on the stock exchanges. There is usually no detailed information about the company, its location, or management details.
They may claim to trade or use so-called 'prime' bank, 'prime' European bank or 'prime' world bank financial instruments, or other 'high yield investment programs.
Some of the HYIP scams have occurred on a large scale such as the OSGold [the largest document HYIP scam] which folded in 2002 and according to the lawsuit in 2005, the operators took over USD 250 million. People were taken in by the 'guaranteed returns' of 46% a month.
Remember
If the most brilliant investors of our time such as Warren Buffet and Peter Lynch can't double their money every month, how can a complete stranger from the internet do it?
How to Avoid the HYIP Scams
Do your research and never make an investment based on what you read in newsletters, bulletin boards, or chat rooms to avoid investment scams
Before you invest in a company, check to see if it is registered with the Securities and Exchange Commission and read its reports. Anyone can access and download these reports from the SEC's EDGAR Database. But some companies don't have to register their securities or file reports on EDGAR due to their small size, however they are required to file some information under Regulation A or a Form D. If you can't find a company on EDGAR, call the SEC at (202) 551-8090 and find out if the company filed information under Regulation A or a Form D, and if so, request a copy
Check with your state securities regulator which you can find on the website of the North American Securities Administrators Association, to see if they have more information about the company and the people behind it. They can check the Central Registration Depository (CRD) and tell you whether the broker selling the stock or the broker's firm has a disciplinary history. They can also tell you whether they've cleared the offering for sale in your state
Check the disciplinary history of the broker or firm that is selling the stock by using FINRA's BrokerCheck website, or call FINRA's BrokerCheck Program hotline at (800) 289-9999
Before you invest, always obtain written financial information, such as a prospectus, annual report, offering circular, and financial statements. Compare the written information to what you've read on-line and watch out if you're told that no information is available
Check with a trusted financial advisor, your broker, or attorney about any investment you learn about on-line
Beware of any investment whose past performance and potential growth cannot be easily checked, for example in the financial press or via an independent financial adviser. Ask yourself, "Why not?"
Ignore emails, chain letters or any other unsolicited approach that promotes get-rich-quick schemes
Be skeptical of "off-shore" or foreign investments. And beware of exotic or unusual sounding investments, especially those involving so-called "prime bank" securities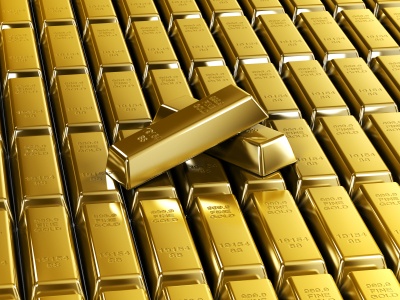 What to do if you are a Victim of HYIP Scams
Report them to the Security and Exchange Commission (SEC). They have online forms to contact them at their complaint site: HYIP scams
You can also write them at:

Securities and Exchange Commission
Office of Investor Education & Assistance
450 Fifth Street, N.W.
Washington, D.C. 20549-0213
Fax: 202-942-9634
Do You Have A Great Story, Tip, or Experience With This Topic?
Do you have any knowledge or experience of the HYIP scams to help others.

Share your story, tip or review with the world!


What Other Visitors Have Said
Click below to see contributions from other visitors to this page...

HYIP Scams