Forex Scams
Forex scams [foreign exchange scams] are trading schemes that are designed to scam you by convincing you that you will make big profits through trading in the foreign exchange markets.
Forex contracts involve the right to buy or sell a certain amount of a foreign currency at a fixed price in U.S. dollars. Profits or losses accrue as the exchange rate of that currency fluctuates on the open market.
The Commodity Futures Trading Commission have said that the average forex scam victim loses about USD 15,000.
Forex is called a 'zero sum' game which means that for one trader to gain, another trader has to lose [excluding broker commissions].
Between 2001 - 2007 approximately 26,000 people lost USD 350 million through forex fraud, with the number of scams increasing each year.
The new or average investor is up against experienced, professional, well capitalized traders who are full time traders. An inexperienced trader is unlikely to win against these experienced traders in a 'zero sum' game.

How to Recognize Forex Scams
A forex scam is usually aimed at the person who wants to make big money quickly, or is seeking a magic answer to easy riches. Fraudsters are always lying in wait for these people.
The bait is usually ads promising high returns on small investments with little or no risk. The ads may make reference to information the New York Stock Exchange fat cats don't want you to know, or they have 'inside contacts' that will provide you with secret opportunities.
Be cautious of unsolicited phone calls or emails as legitimate dealers don't need to contact you this way, or pressure you into doing business with them.
Be wary of:
Claims that sound too good to be true
Opportunities that predict  or guarantee large profits
Opportunities with little or no risk
High pressure tactics to convince you to transfer or send money
Forex software that is claimed to make you money

What to do to Avoid Forex Scams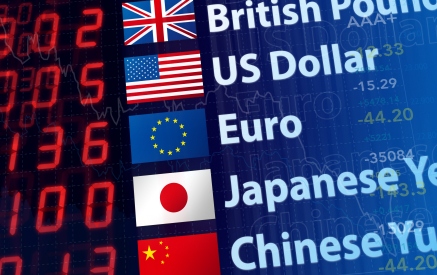 The CFTC has issued several reports concerning the offering and trading of foreign currency futures and options contracts. Some of the main points of advice from the advisory are the following:
Stay away from opportunities that sound too good to be true
Avoid any company that predicts or guarantees large profits
Stay away from companies that promise little or no financial risk
Don't trade on margin unless you know what it means
Question firms that claim to trade in the "Interbank market"
Be wary of sending or transferring cash on the internet
Currency scams often target ethnic minorities
Be sure you get the company's track record
Don't deal with anyone who won't give you their background
Additionally, the CFTC warns to be careful of unsolicited phone calls about "can't miss" investments from offshore salespersons or companies that don't sound familiar.
To avoid a forex scam:
Contact the Commodity Futures Trading Commission [CFTC] to check out the offer at the CFTC's office of Public affairs at [202] 418-5080 or
Commodity Futures Trading Commission
Three LaFayette Centre
1155 21st Street, N.W.
Washington, D.C. 20581
Visit the CFTC's forex scams web page

Contact the National Futures Association to see whether the company is registered with the CFTC or is a members of the National Futures Association (NFA). You can do this by calling the NFA [800-621-3570 or 800-676-4NFA] or by checking the NFA's registration and membership information on its website at www.nfa.futures.org. While registration may not be required, you might want to confirm the status and disciplinary record of a particular company or salesperson
Contact other authorities, including your state's securities commissioner [www.nasaa.org], Attorney General's consumer protection bureau [www.naag.org], the Better Business Bureau [www.bbb.org] and the National Futures Association [www.nfa.futures.org]
Get all information about the company and verify that data, if possible. If you can, check the company's materials with someone whose financial advice you trust
Learn all possible information about fees charged, and the basis for each of these charges
Remember - never invest in anything you don't understand

If You Have Been a Victim of Forex Scams
The CFTC's Division of Enforcement has established a toll-free telephone number to assist members of the public in reporting possible violations of the commodities laws.  Call 866-FON-CFTC (866-366-2382).
In addition, if you think that you have been a victim of a forex scam, you can report it through a form on the CFTC's website, or by mail addressed to the Office of Cooperative Enforcement, CFTC, 1155 21st St., NW, Washington, DC 20581.
Forex Scams