Affiliate Marketing Scams
You need to be able to navigate through all the affiliate marketing scams if you are thinking about becoming an affiliate marketer.
Legitimate affiliate marketing programs offer the opportunity to make money from home, with little or no money upfront, and with no products, and there are some people making a good living from home doing this.
To understand affiliate marketing scams, you need to first understand how genuine affiliate programs work. As an affiliate marketer, you make your money by selling other peoples products. You direct the customer to the merchant's product, and if they purchase, you receive a commission.
Your job as an affiliate marketer is to find potential customers and direct them to the merchant's site. That sounds easier than it really is! With millions of web pages full of advertising all screaming 'pick me', what is going to make you stand out from the crowd? How will you compete with professional marketers? That strategy will determine your success as an affiliate marketer.
Affiliate Marketing Scams - Red Flags
No contact for affiliate support. Affiliate program websites should have a way to contact them such as an 0800 phone, email or contact form. If there are none of these be very wary! Genuine business opportunities want you to contact them, whereas scammers want to hide. If they have email or a web form, contact them with an enquiry and see how long they take to respond. This will provide some indication about the priority they place on support.
No web site. Legitimate affiliate programs have a website that provides information about the income opportunity and the product[s]. If there is no web site and only a mass emailing - be suspicious. However, a web site doesn't mean they are legitimate. Scammers usually have a small website - sometimes just one page, whereas legitimate opportunities have a more extensive site. Have a look around the website if it exists, and examine the credibility of links as reputable organisations won't want to link to scam sites
Testimonials. Do the testimonials sound natural and genuine or a continuation of the sales pitch hype? Can they be verified? Enter the name of the program plus the word scam after it, in your favorite search engine and consider the reviews. There will always be a few criticisms from people who thought money would pour in for little work so look for complaints around no refunds or payment problems. Look for the amount and type of comments overall to give you a 'feel' for the program. There should be some success stories as well as criticisms
Compensation plan. Legitimate affiliate programs disclose their compensation plans BEFORE you join. If you have to pay a membership fee to find out what the program outline is and details of the payment scheme, look somewhere else as this is common in affiliate marketing scams! True affiliate programs are free to join
No product or service. If the only product seems to be the opportunity to make money, examine it carefully as it may be a pyramid scheme which is illegal in the USA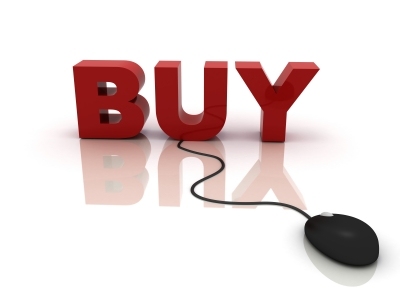 How to Avoid Affiliate Marketing Scams
Don't get carried away with the sales pitch. A genuine opportunity will still be there tomorrow at the same price whereas affiliate marketing scams pressure you to join now or you will lose the opportunity, or the price will go up!
The Better Business Bureau and Federal Trade Commission offer more information about avoiding Internet business opportunity scams, and they also provide information on ways to verify offers and file complaints. Your state attorney general's office might also have specific or general information about Internet business opportunity scams and offer an avenue to file complaints
Carry out a web search using the name of the product or business along with the term 'scam' added on  as well as going to the Consumeraffairs.com website and read if there are complaints against a company or website you are suspicious about
To avoid scams, you may want to consider starting your own business, however if you don't know how, the U.S. Small Business Administration provides free information and resources for starting up a business from scratch. Additionally, the Business Resource offer loads of advice for starting a business, including a home-based business
If you have been the victim of a scam already, you can file a complaint with the Internet Crime Complaint Center
If you are just starting out and worried about being scammed, you can choose to go with one of the more reputable affiliate networks as they are known to be legitimate. Some examples are ClickBank, Commission Junction and PayDotCom.
Affiliate Marketing Scams