Web Scams
Web scams are very common because the internet offers anonymity and is a global marketplace for consumers and business, and setting up a website and email is easy and very cheap.
With a fake website, anyone can claim to be a bank, an attorney, a web shop, investment company or whatever they wish. They may claim to live in London or New York, and in fact be sitting in a dirty, cheap internet cafe in Lagos, Nigeria.
To set up a fake website, all they have to do is visit a legitimate website, right click their mouse, select 'view source', and copy and paste. There is plenty of cheap webhosting to choose from, although they often have access to stolen credit card details. Email setup is easy and free with options like Gmail, Yahoo and many others that don't require proof of identity.
You have probably seen the sites that have a handsome man alongside his beautiful wife standing in front of a luxurious house and 2 new sports cars parked outside the triple garage.
Underneath is a story of how they were broke and had tried everything to succeed and then stumbled onto a 'system' or 'secret' that catapulted them to wealth and success!
Then it says for only $49, you too can enjoy the same success by buying the eBook that explains the secret to get-rich-quick!
Although you may smirk to yourself and think you would never fall for it, thousands do. They are queued up looking for that same magic bullet - the quick and easy business opportunity that will lead to overnight riches.

Warning Signs of Web Scams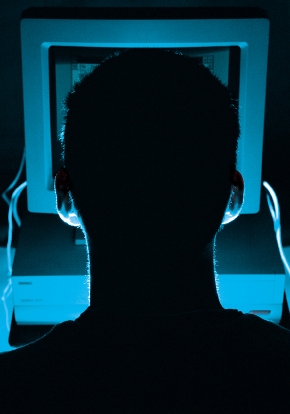 Remember if it sounds too good to be true, it probably is! Claims of overnight riches, large incomes for only 30 minutes work a day, or vague information that requires payment to find out the details - require very close investigation
Emails that arrive from sources you don't know offering business opportunities, employment, lottery wins, and chances to make large sums of money easily by assisting other people of companies
Emails that appear to arrive from credible sources such as you bank, PayPal etc and ask you to verify personal information such as credit card details, passwords or logins. Never use links, telephone numbers, reply email addresses or other contact information in the original email if you intend to respond. Use an independent contact source such as phone book to contact the organisation
Offers that have a sense of urgency and require quick payment. Be wary if you are unable to use your credit card to make payment and are required to use wire transfer methods such as MoneyGram or western Union. Using these methods offer you little or no protection
If you receive a check for something you have sold, do not send the merchandise until the check has been cleared. If the check sent to you is for more than the amount asked, you are probably dealing with an overpayment scam. Do not send any of your own funds back to the sender to cover the overpayment. Send the check back and ask for the correct amount.
Watch out for web scams that are based on a contest, particularly for writers, photographers and painters. Often the contest requires an entry fee, and there is no winner
How to Avoid Web Scams
Web Scams