Prepaid Legal Scam
What is a prepaid legal scam? To answer that we need to understand what prepaid legal services are.
The features vary from plan to plan, however in general the services provided include: discounts on legal services offered through a network of legal attorneys, access to to legal forms and documents, and some free legal services such as a simple will or preparation of a property deed.
The plans purchased like insurance with a monthly premium, which may be between $300 - $500, to prepay for any legal expenses they may need [a bit like medical insurance].
The businesses that offer prepaid legal services provide it by contracting a network of attorneys who have agreed to provide legal services to members at a discount.
Your monthly premium provides you with a lower price on legal services when you need them.
Is there a Prepaid Legal Scam?
It is vital to understand what services are provided in the plan offered. Some people have labeled the services a scam because they have signed up to a plan, only to find out later that the legal services they need are not covered under that plan.
A lot of the plans are sold using network marketing [MLM] and the person selling the plan who is receiving a commission for the sale, may exaggerate or inaccurately describe the plan. Reading and understanding what the plan offers is important.
Some people decide to sell legal service plans, as a way for extra income, or as a job. Some organizations charge you for the privilege of selling their plans [about $250], and you may also have to pay extra for training [an average amount is $500].
Network marketing, and these prepaid legal plans are not suited to everyone, with some organizations reporting that over half of their associates never sell a plan at all. Combine that with the fact that over half of people who sign up to the plans, cancel after a year, and it indicates you need to be sure that this is the opportunity for you.
There has also been some legal battles along the way claiming a prepaid legal scam.
How to prevent Becoming a Victim of a Prepaid Legal Scam
Ask for the following: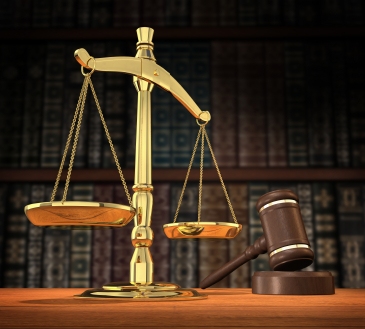 A listing of all the attorneys in their network in your area
The areas of specialty of those attorneys 
Customers who have used the service in your area [for you to talk to] 
What are the cancellation requirements of the plan?
Do they provide a money back guarantee? 
Be aware that there are attorneys and legal aides who offer free consultations, and sometimes the discounted services provided by the Prepaid Legal organizations, can be purchased cheaper elsewhere.
Do You Have A Great Story, Tip, or Experience With This Topic?
Do you have any knowledge or experience of the Prepaid Legal scam to help others.

Share your story, tip or review with the world!

What Other Visitors Have Said
Click below to see contributions from other visitors to this page...

www.canwitch.com Not rated yet
This is a legal scam where the company provides insurance,real estate,hotel booking,air ticket bookings. They also provide growth plans which is llegal. …
Prepaid Legal Scam