Money Mule Scam
A money mule scam occurs when a person transfers stolen funds or high value goods obtained fraudulently, to the scammer in another country.
The scammer recruits a person in the country where the fraud has taken place, and uses them to receive money and merchandise, and then for a commission, send it to the scammer's country.
This is done to either to try to hide the illegal transaction, or because people or businesses will not readily ship to the scammer's country because of the high risk of fraud.
Money transferred directly from a victim to the scammer can be easily tracked by banks or police, so the money mule acts as a buffer helping the criminals to cover their tracks.
The source of the criminal's money is usually from online banking fraud scams such as phishing.
How Does a Money Mule Scam Work?

Money mules are usually recruited either by posting ads, or by scammers contacting people who have posted their resume online.
It is very common for the scammers to build a fake website using the name and content of a legitimate online business. They copy all of the web content and then register a domain name very similar to the legitimate business. It may have hyphens where the original business does not, or have an extra letter etc.
The name of the fake website is then used to post online ads or used in recruiting emails.

The spam emails that are sent may offer a work-at-home opportunity using your computer, or may be sent directly to people who have posted a resume online, offering them a position where they can make thousands of dollars a week for only a few hours work a week.
The positions may be advertised as a sales manager, financial manager, payment processor, or shipping manager. To make the job look legitimate, they usually require an application form or contract to be filled out.
The scammers may require your banking details for the deposits, or use easy money transfer services such as Paypal and ask you to ad an email to your Paypal account.
Once the money is deposited into the money mule account, it is usually required to be sent to an overseas destination using a wire transfer such as Western Union.
A lot of the people who become involved in a money mule scam are unaware they are becoming involved in a criminal operation, however some of the recruiting emails explain clearly they are looking for a 'financial middleman' to work for $10,000 a month, or to get 10% of all money moved.
Even if you were unaware of the fact the work is criminal, sooner or later most people realise that the job is too good to be true!
Money Mule Scam Warning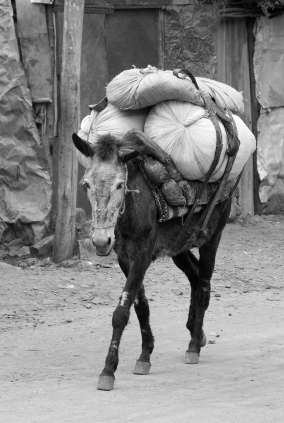 Even if you had nothing to do with the theft of funds from another person's online bank account, by allowing your account to be used for transferring stolen money, you have become part of a crime ring, and ignorance will not usually help. You can expect to serve time in prison for money laundering
Experts advise all money mules end up losing money in the end because you will be required to pay back all the money that has passed through your accounts. You will be the easiest link in the crime chain to track down and will be required to reimburse the genuine victims of banking fraud
If you provide your personal and financial data, you may also become a victim of identity theft 
Be cautious of spam email offers or opportunities offering you the chance to make some easy money - especially if they are overseas
Check out thoroughly any offer made by a company by verifying if the contact details on the website match the contact details from other sources such as phone directories Never give your bank account details to anyone unless you trust them Stay clear of jobs that want you to use your bank account or Paypal account to move money Be suspicious of jobs advertised by an overseas company looking for a local agent or representative to act on their behalf, perhaps to avoid local taxes or high charges for making payments
The money mule scam adverts may be written in poor English with spelling and grammatical mistakes
Contact your bank if you think you are involved in a money mule scam
Further information on this site on a money mule scam
Do You Have A Great Story, Tip, or Experience With This Topic?
Do you have any knowledge or experience of the money mule scam to help others.

Share your story, tip or review with the world!

What Other Visitors Have Said
Click below to see contributions from other visitors to this page...

MONEY MULE SCAM - CRAIG'S LIST POSTINGS Not rated yet
I was contacted by a man named David Morrison out of San Antonio 210-469-6513 after I posted an ad on Craig's List seeking part-time office work. He offered …
Money Mule Scam