Craigslist Car Scams
There are a few varieties of Craigslist car scams that await the unwary. The scams may include the use of counterfeit checks, stolen checks, selling a car that the scammer doesn't own, dealers selling cars as individuals, or the buyer sends a check or money order for more than the selling price, and asks for a refund for the excess [the check or money order is fake and the scammer is hoping you will send the excess back before you find out the check or money order is fake].
An increasingly common Craigslist car scam is where dealers sell cars as private individuals so that they don't have to comply with used car rules established by the Federal Trade Commission for used car dealers.
You may be wondering why the dealer would want to do this? As reported on the Federal Trade Commission's website the FTC's Used Car Rule requires dealers to post a Buyers Guide in every used car they offer for sale.
The Buyers Guide gives a great deal of information, including whether the vehicle is being sold "as is" or with a warranty, what percentage of the repair costs a dealer will pay under the warranty and the major mechanical and electrical systems on the car, including some of the major problems you should look out for.
So buying a car from a private individual is different from buying from a dealer because private sales usually aren't covered by the Used Car Rule, or by "implied warranties" of state law. A private sale will usually be "as is" and you will have to pay for anything that goes wrong after the sale. So clearly a used car dealer can save a few headaches by selling the car privately.
Its not until the seller [used car dealer] offers to get the car registered for you and you get the final paperwork, that you will see that the previous owner was a used car company.


How to Recognize Craigslist Car Scams
The cars are priced way below the current market value
The seller claims to be in the military and is stationed overseas, or has just had to go overseas for work, or is on holiday overseas, or is in another state
The advertisement doesn't include a phone number
The seller will usually require that you use an online escrow service that they choose because they have used them before
The payment must be wired to or from another country and Western Union is often requested. The buyer or seller is very anxious to conclude the transaction
How to Avoid Craigslist Car Scams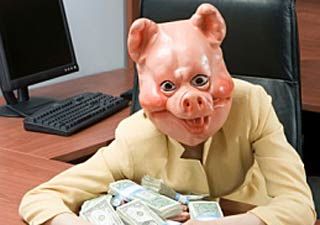 Talk to the buyer or seller by phone and find out where the car is located. Ask if you can inspect the car, even if you don't plan to do so. Also ask if the title is clear and in their possession
Run your own vehicle history on any used car before you buy it. Consider using two or three sites because no one site is going to catch everything. Never trust a used car history report given to you by a seller
Demand a driver's license or other official identification from your seller before buying a used car. Google the person's name along with the words "used car"
Check the authenticity of the escrow company you plan to use by checking it is licensed. Visit their website by typing it into your computer address bar, and not by using a link in an email. Call them and speak to a representative. Don't use an escrow company specified by the buyer or seller as it could be fraudulent
Choose an escrow company yourself and check the online escrow company's web site for poor content, spelling or grammar errors
Keep clear of sites that require you to set up accounts with online payment services. Legitimate escrow companies don't use person-to-person money transfers like Western Union or MoneyGram or direct you to send your payment to an individual rather than a corporate entity
Fraudulent escrow sites often display logos from the Better Business Bureau, VeriSign Secure, TRUSTe, and even the Internet Fraud Complaint Center. They work on the assumption that you won't check them out. Check to make sure the escrow company is actually endorsed by these organizations
Avoid escrow company sites ending with domain names such as .org, .biz, .cc, .info or .US
Don't give out your financial or personal information [Social Security number, credit card number or bank account information] until you are sure the online escrow company you are using is legitimate
Never accept payment which does not exactly equal your selling price
When you are selling your car to someone you don't know, choose someone you trust [like your attorney or bank] and get them to hold the title in escrow until you are certain the payment transaction cannot be reversed
Under Federal Banking Regulations, a bank must make funds you deposit available to you within a couple of days. If you deposit a cashiers check, the bank must let you withdraw cash by the next day, even though the funds haven't cleared. This may take a couple of weeks, or in some cases up to a month. If the check proves to be fake as sometimes happens in Craigslist car scams, the amount will be deducted from your account


Craigslist Car Scams