Clickbank Scam
What is a Clickbank scam? Clickbank was founded in 1998 and is a large well-known business on the Internet that helps people sell over 12,000 digital products online.
They serve over 200 countries and have more than 100,000 active affiliates.
Affiliate marketing is an internet-based business model where a business rewards an affiliate for each visitor or customer brought to their site by the affiliate's marketing efforts.
Affiliate marketers use a website or paid advertising to drive traffic to another website.
When you purchase a digital product and pay using Clickbank, the product must be offered within seconds of paying.
It also requires a 60 day refund so if you are unhappy you can get a refund if you apply within 60 days of purchase.
Is there a Clickbank Scam?
A very popular way to become wealthy is to develop an information product showing people how to make money online.
This product is then listed online using Clickbank where thousands of affiliates can promote it for them.
Using the leverage of the affiliates is how the developers of the 'how to make money online' gain their wealth.


As the product is now heavily promoted, a lot of people purchase it hoping to make the sort of money the author of the product does. However as thousands of people try the same method, that method, if it did have any ability to make money, now becomes less effective.
The only person who makes a lot of money is the developer of the money making guide!
Most people who purchase the product make a lot less money than they expected, and then wonder if it is a scam?
To do well usually requires building a website/blog and attracting some serious traffic, either from an existing database, a purchased mailing list, innovative marketing or pay per click advertising.
Instead of examining their marketing efforts to see why they didn't get the sales volume, some people believe it is a Clickbank scam. 
Some of the products distributed through Clickbank are far more genuine and of a better quality than others. Its up to you to research potential products before trying to promote them. 
It is recommended that you purchase the product first and try it yourself, before promoting it.
For those people who are unhappy with the quality of Clickbank products, there is an emerging competitor - Click2Sell.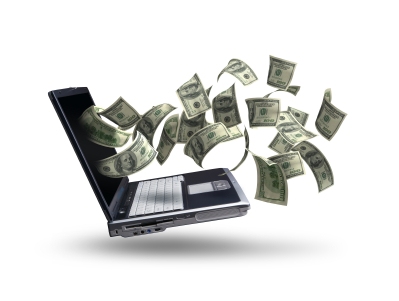 Watch out for "Product X is a Scam - Don't Buy Until You Read This"
A common marketing strategy for affiliates is to use Adsense advertising to drive traffic to their web page promoting their product, or directly to the merchants page containing the product sales page.
If you are doing a search on product X to find out what people are saying about it, to attract your attention, affiliates will use a headline in the Adsense advertising claiming the product is a scam, and not to purchase it until you have read what they have to say about it.
Their report usually ends up promoting the product they claimed was a scam. The scam headline was just to get your attention to go to their page.
Another technique is the 'review site' where claims are made about reviewing dozens or even hundreds of programmes and only finding 3 or 5 that are genuine and generate good income. And of course they provide links to these which if you click on the link and purchase the program, the review site receives a commission.

Clickbank Scam