Bank Examiner Scam
The bank examiner scam is a very old scam however it continues to return, perhaps with a slight twist, and catch people out.
It occurs when someone represents themselves as a bank official or examiner, or a law enforcement officer. They tell you that they are investigating dishonest bank personnel, and they need your help in catching them.
They particularly target seniors as they are more trusting and keen to help.
You are convinced to withdraw money and hand it over to the investigator to assist in catching the dishonest bank employee.
You may be told someone will call by your house to pick up the money, or they may take it straight away and provide a worthless receipt, and promise to return the money when the investigation is completed.
How does the Bank Examiner Scam Work?
The bank examiner scam preys on the trusting and helpful nature of people, and their desire to help in catching a thief. They may show a 'U.S. Agent' badge, have official looking documentation, or be impersonating a police officer, or claim to be a detective.
They ask you to withdraw a large sum of cash that will be used to catch a dishonest teller.
They stress secrecy is critical, and not to tell anybody about the investigation.
The investigator [scammer] often claims they need the money to check it for fingerprints, or to record the serial numbers, or mark it and return it and see if the dishonest teller pockets any of it, or use it to trap the teller, or has some other reason to take the money away from you.
Sometimes the scammer will swap your money for counterfeit money.
There have been cases where the scammer has said that the victims accounts have been compromised by the teller, and they need to retrieve all the victim's check books, credit cards etc for further investigation. Once they are provided, they are used fraudulently.
Sometimes you may be asked to withdraw even more money from a specific teller. You may even be promised a 'reward'  when the investigation is over, for working with law enforcement to help catch a criminal.
They promise to return the money to you, however, never do.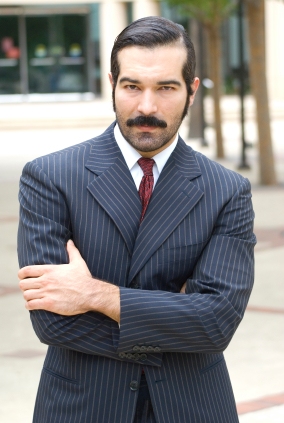 Remember

Contact the police if you are ever approached by anyone claiming to be a bank examiner or law enforcement officer and requesting your help in investigating a bank employee.
Bank examiners and Police Officers will never ask you to withdraw money and give it to them!
Do You Have A Great Story, Tip, or Experience With This Topic?
Do you have any knowledge or experience of the bank examiner scam to help others.

Share your story, tip or review with the world!

What Other Visitors Have Said
Click below to see contributions from other visitors to this page...

Bank Examiner Scam Review

I received a call from a Constable Kelly who was investigating some woman posing as me to try to get money from my Royal Bank account via Visa. I was to …
Bank of America Scam Not rated yet
I have an account at Bank of America at 112 E Holly St Bellington WA 98225 and for two weeks the bank has put an ADblocker on my computer that I cannot …
Bank Examiner Scam