809 Area Code Scam
The 809 area code scam is a long distance phone scam that can cause consumers very high charges on their phone bills.
It starts when you receive a voicemail, email or page telling you to call a number with a three digit area code such as '809', '284', '876' or similar, to collect a prize, find out about a sick relative, or engage in sex talk etc.
If you are in the USA, these numbers look like they would be typical three-digit US area codes for a domestic long distance call.
If you dial these area codes plus the number, you are actually connected to a number outside the United States, often in the Caribbean or Canada, and charged international call rates. The person at the other end will try and keep you on the line as long as possible at what has been reported as $25 per minute rates.
You wont know about the high charges until you receive your phone bill.
How to Avoid the 809 Area Code Scam
There are now quite a few additional numbers for different countries in the Caribbean which you could call unknowingly with the same result as the '809' scam. Some examples are: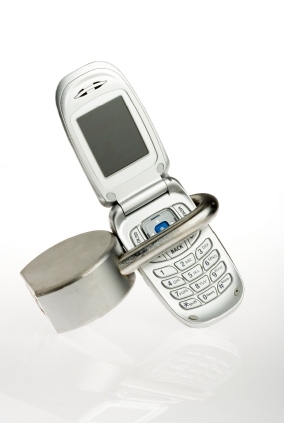 Bahamas [242]
Barbados [246]
Antigua [268]
Cayman Islands [345]
Monsterrat [664]
St. Lucia [758]
Puerto Rico [787]
St Kitts/Nevis [869]
Jamaica [876]
Bermuda [441]
Tobago [868]
Trinidad and Dominica [767]
Check any area codes you are not familiar with before returning the call. Call directory assistance or your long distance phone company's operator to find out where the area code is located, or check it yourself on the Internet
If you don't make international calls, ask you phone company to block outgoing international calls on your phone
Carefully read your telephone bill and make sure you only receive charges from your provider of choice
How to Complain about the 809 Area Code Scam
If you are billed for a call you made as a result of any cell phone scams, first try to resolve the matter with your phone company. If you are unable to resolve it directly, you can file a complaint in the USA with the FCC.
There is no charge for filing a complaint. You can file your complaint using an FCC on-line complaint form  for the 809 area code scam. You can also file your complaint with the FCC's Consumer Center by e-mailing fccinfo@fcc.gov; calling 1-888-CALL-FCC (1-888-225-5322) voice or 1-888-TELL-FCC (1-888-835-5322) TTY; faxing 1-866-418-0232; or writing to:
Federal Communications Commission 
Consumer & Governmental Affairs Bureau 
Consumer Inquiries and Complaints Division 
445 12th Street, SW 
Washington, D.C. 20554
What to Include in Your 809 Area Code Scam Complaint
The best way to provide all the information the FCC needs to process your complaint is to complete fully the on-line complaint form. When you open the on-line complaint form, you will be asked a series of questions that will take you to the particular section of the form you need to complete. If you do not use the on-line complaint form, your complaint, at a minimum, should indicate:
Your name, address, e-mail address, and phone number where you can be reached
The telephone and account numbers that are the subject of your complaint
The name and phone numbers of any companies involved with your complaint
The amount of any disputed charges, whether you paid them, whether you received a refund or adjustment to your bill, the amount of any adjustment


More Information


For information about other telecommunications issues, visit the FCC's Consumer & Governmental Affairs Bureau Web site at www.fcc.gov/cgb, or contact the FCC's Consumer Center using the information provided for filing a complaint.
809 Area Code Scam